Trading Analysis
USOIL – Key Levels for Day Trading
November 3, 2019 | 1:26 pm | The 5%ers' Blog > Trading Analysis
November 3, 2019 | 1:26 pm
The 5%ers' Blog > Trading Analysis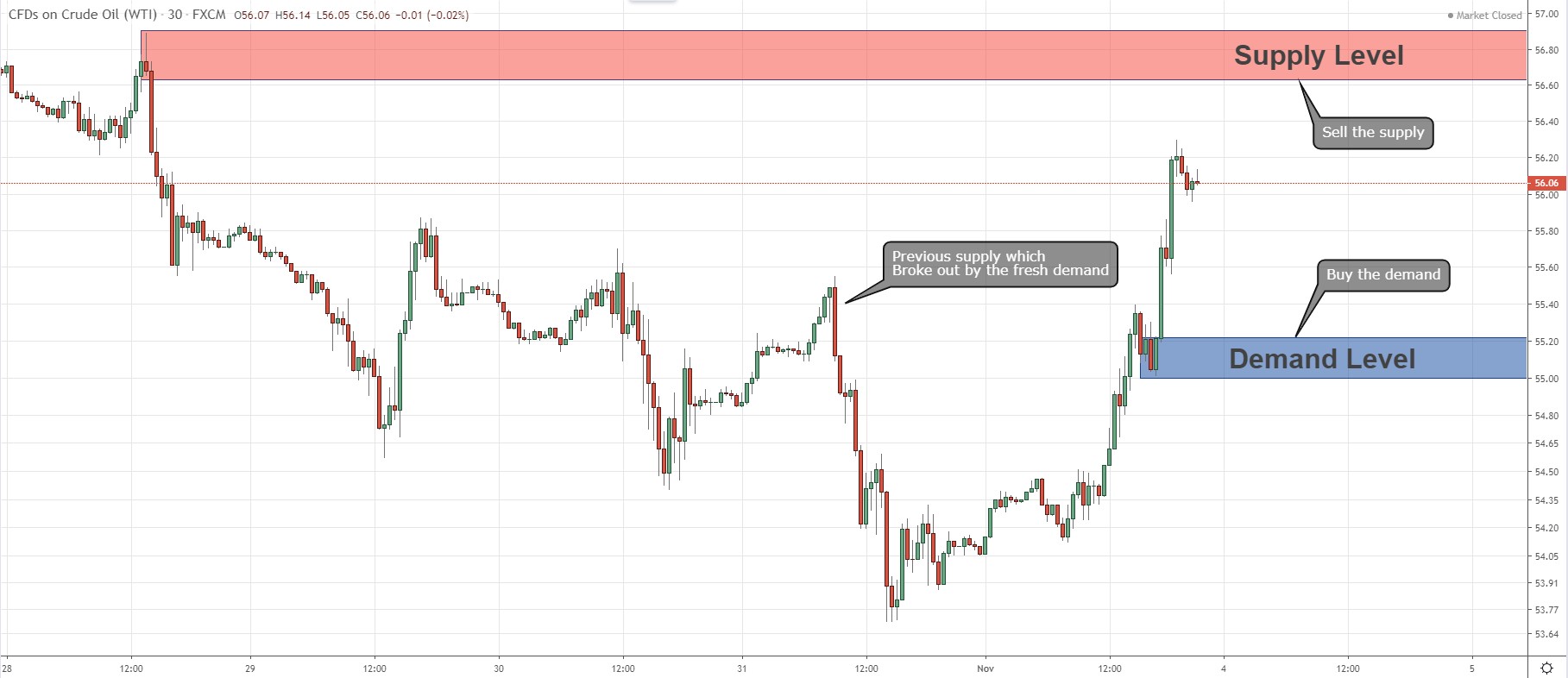 As we can see on the 30M time frame USOIL chart I marked the next key levels for a day trader.
Below us, there is a great demand level for day trade buy position,
This demand also broke out the supply from 31/10/19 which indicates a powerful demand.
Above us, there is a great fresh supply that seems like a great level for the day trade sell position.
The target for each one of the opportunity will be the opposite level,
This means that the target for the buy position will be the supply above and vise verse.
On Tuesday  5/11/19 OPEC organization will publish the World Oil Outlook which called "WOO".
During releasing this outlook the volatility can be very high and trading USOIL can be risky at this time.
WE FUND FOREX TRADERS!
The5%ers let you trade the company's capital, You get to take 50% of the profit, we cover the losses. Get your trading evaluated and become a Forex funded account trader.
Get Your Forex Funded Trading Account