The 5%ers' Blog
Waiting For Reversal Opportunity On SPX500 25/09/2018
September 25, 2018 | 1:14 pm | The 5%ers' Blog
September 25, 2018 | 1:14 pm
The 5%ers' Blog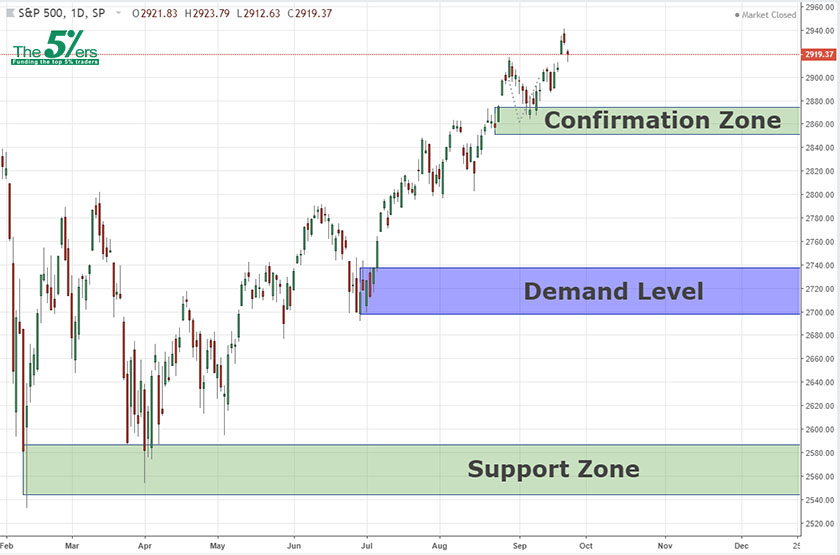 For the long terms, the SPX500 has reached a new record recently,
As always, after a long rally, I'll prefer to look for sell position, I believe in the simple logic of sell high And buy low, and the SPX500 is definitely in a high level now, if the price will breakout the confirmation zone below it indicates the price has changed the long-term momentum from bullish to bearish, if that Happened I'll look for a P"A setup of sell position, my first target will be the demand below, and the Final target is the support zone at the bottom.
Become A Funded Trader For The5ers Fund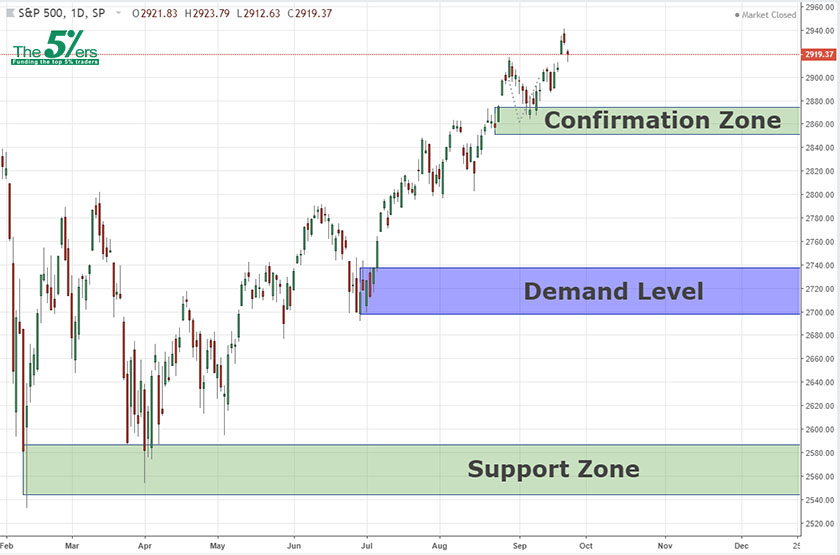 WE FUND FOREX TRADERS!
The5%ers let you trade the company's capital, You get to take 50% of the profit, we cover the losses. Get your trading evaluated and become a Forex funded account trader.
Get Your Forex Funded Trading Account