The 5%ers' Blog
Waiting for the Price to Close the Gap on USD/CAD
May 6, 2019 | 2:14 pm | The 5%ers' Blog
May 6, 2019 | 2:14 pm
The 5%ers' Blog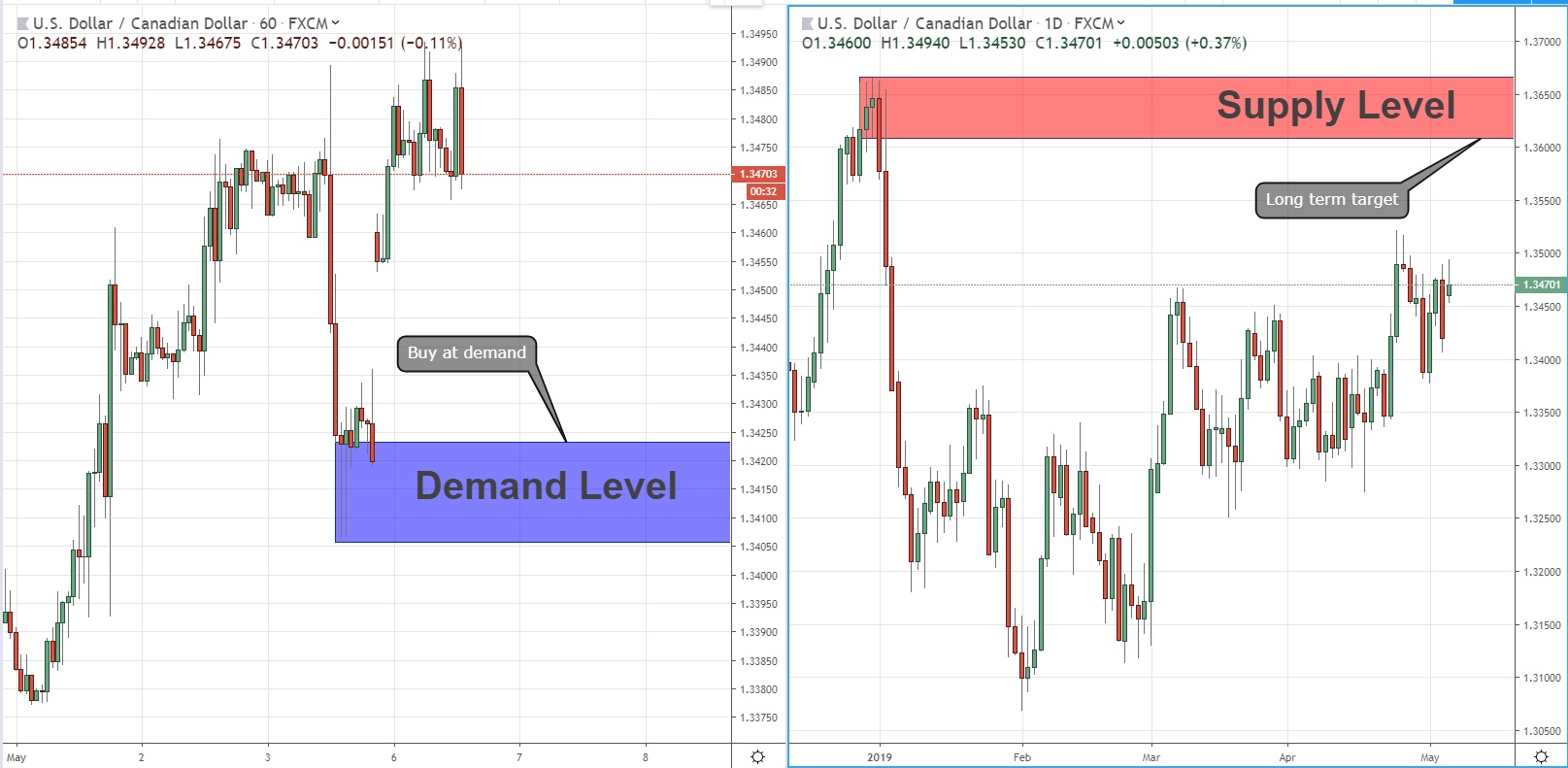 Monday 06/05/2019
Like most of the USD pairs, also USD/CAD has open this week with a 30 pips GAP up.
usually, gaps indicate on a massive amount of unfilled orders and create a new supply or demand.
in that Case USD/CAD start this week with gap toward up and create new fresh demand, on the 1H chart we can see the demand level below which is the level where the price gap from, and it's a great level for Buy position, therefore, if the price will close that gap I'll buy at the demand below, on the 1D chart, we can see the next supply above, most likely the price tends to reach that supply, therefore, That supply will be the final target for the buy position and also a great supply for long term sell position,
WE FUND FOREX TRADERS!
The5%ers let you trade the company's capital, You get to take 50% of the profit, we cover the losses. Get your trading evaluated and become a Forex funded account trader.
Get Your Forex Funded Trading Account