After the drop last week in the stock markets all over the world, I choose to analyze the DAX Index,  XAUUSD (GOLD), and NZDUSD, I marked a critical key level that can be relevant To look for long terms positions.
DAX – As we can see on the weekly chart, the DAX index is bearish and most likely on his Way to reach 10.750, the drop down from the last week has created a great new fresh supply which can be a great continuation level of sell position, if the price will return that supply I'll sell there and my target will be the demand below which also a great level of buy position.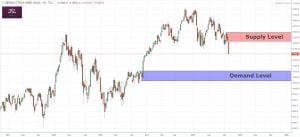 XAUUSD (GOLD) – The last rally for the gold has changed the bearish momentum to Bullish, the demand below seems like the critical level that creates that change, for now, It Seems the price tends to reach the supply above (1300.00), I'll buy at the demand below And my target will be the supply above.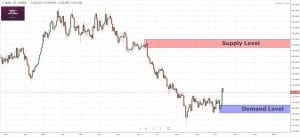 NZDUSD – In the hourly chart NZDUSD looks bullish and still have a more way to go up, At least until the resistance above which I choose as a target, the demand below is a great Continuation level and if the price will return that demand I'll buy there.