The 5%ers' Blog
Weekly Chart Key Levels for DAX, NASDAQ, And NIKKEI Index 25/12/2018
December 25, 2018 | 12:58 pm | The 5%ers' Blog
December 25, 2018 | 12:58 pm
The 5%ers' Blog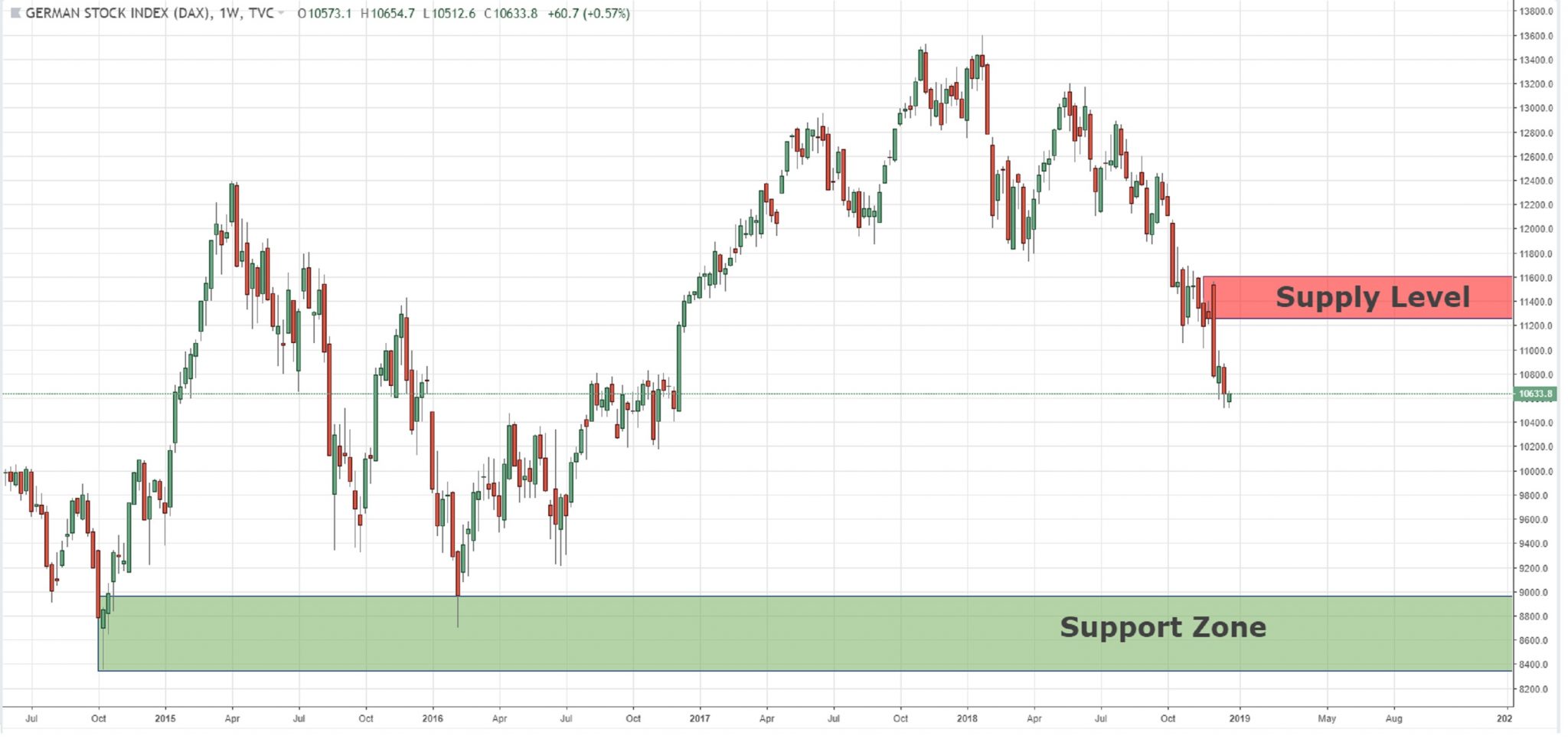 As we all can see, the stocks markets all over the world suffering from what looks like a new crisis in the financial world markets, the last drop in the index creates a bearish momentum in all index at the long term (weekly chart), we all know that every crisis also creates great opportunities to sell or to buy, I choose to analyze 3 indices that present a clear price action formations.
NASDAQ– The NASDAQ index is the one that looks the most bearish with very strong drop down, this index is my favorite one since have the biggest potential with a great risk-reward ratio, I believe that the final destination for this drop is the demand level at the bottom, in order to try to join this bearish market, I'll wait for the price to return the supply above, if that happens, I'll sell there, the first target will be the demand below, and final target is the demand at the bottom.
DAX– The DAX Index also bearish in the weekly chart, as it looks, for now, the price tends to reach the support zone below, the supply above is a great level to join this bearish momentum and sell there, as long as the price won't make a new lower high, this supply remain relevant for sell position, the target for this position will be the support zone Below,
NIKKEI– The NIKKEI index is the last one I'll analyze, the same as the rest of the index, the NIKKEI is also bearish for the long term, the chart of this index has 2 key levels that seem very clear in the weekly chart, the supply above and the demand below,  the supply above is a great supply for sell position and i'll sell there if the price retrace that level, the target will be the demand below which is also a great level of buy position for the long terms.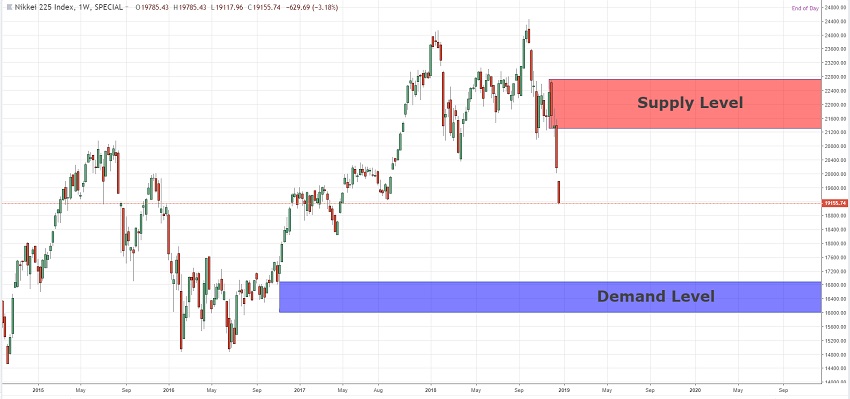 The5ers – Forex Proprietary Trading Fund
WE FUND FOREX TRADERS!
The5%ers let you trade the company's capital, You get to take 50% of the profit, we cover the losses. Get your trading evaluated and become a Forex funded account trader.
Get Your Forex Funded Trading Account