The 5%ers' Blog
Which Level GBP/USD Will Hit First
April 25, 2019 | 10:23 am | The 5%ers' Blog
April 25, 2019 | 10:23 am
The 5%ers' Blog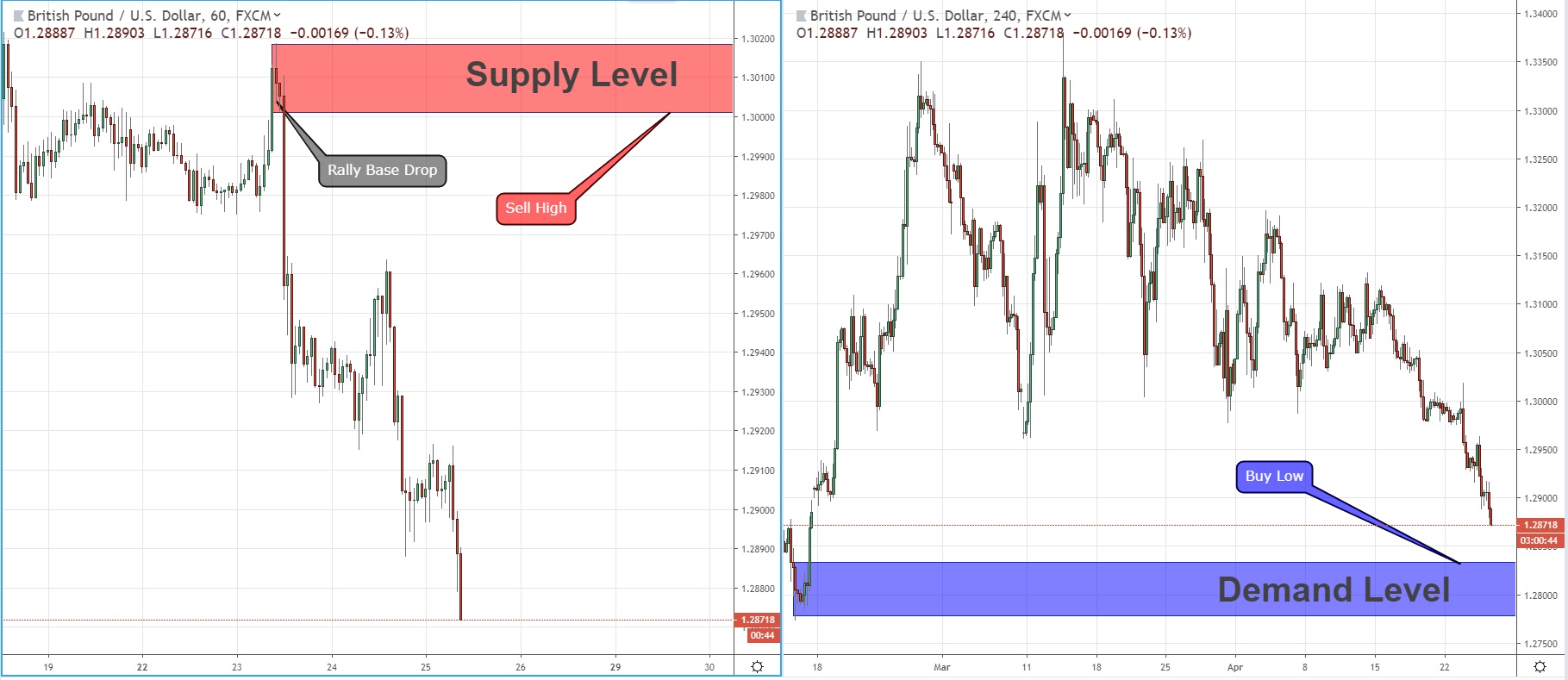 Thursday  25/04/2019
Key Levels Analysis for GBP/USD
In all time frames, GBPUSD is bearish at the moment and seems it's gonna stay bearish until the price will reach the demand below that marked in the H4 chart.
that demand is a great Level for buy position, it's a potential level for reversal position,
the supply above that marked in H1 chart is what called RDB (Rally Base Drop), the price has a nice rally to that level and then create the base which is the supply,
and drops after.
that creates a very reliable supply level,
It's a great supply for sell position as a continuation of the bearish momentum.
WE FUND FOREX TRADERS!
The5%ers let you trade the company's capital, You get to take 50% of the profit, we cover the losses. Get your trading evaluated and become a Forex funded account trader.
Get Your Forex Funded Trading Account