The 5%ers' Blog
Will GOLD Succeed To Break Down The Uptrend Channel
April 11, 2019 | 10:53 am | The 5%ers' Blog
April 11, 2019 | 10:53 am
The 5%ers' Blog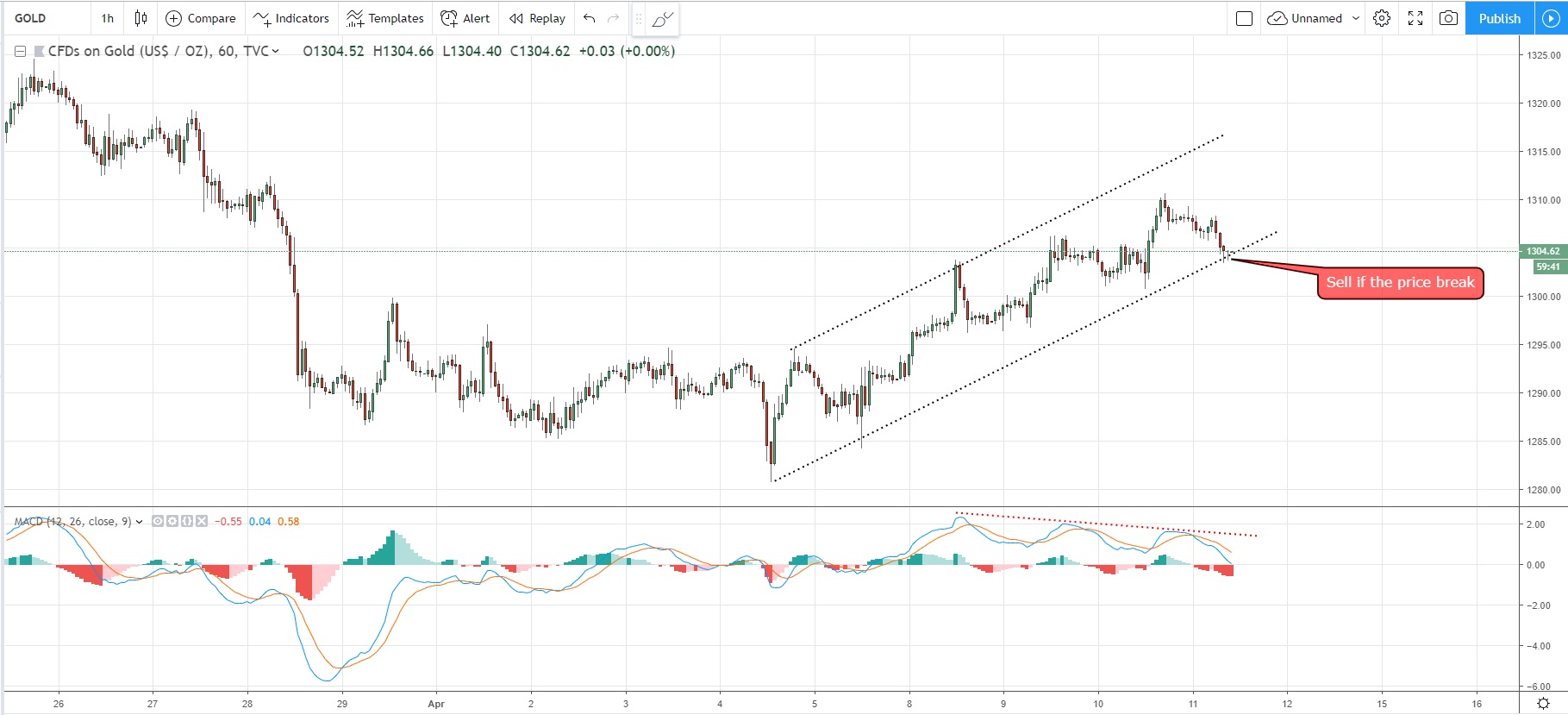 11/04/2019
In 1 Hour chart, we can see the GOLD is in an uptrend which creates a clear channel.
we can also see a very clear divergence between the price and the MACD indicator,
this Divergence indicates that this uptrend became more and more powerless, this situation can create a reversal opportunity.
now we just need to wait and see if the price will break down This uptrend channel, if that happened, it's a sign to look for price action setup for sell position, the first target for this position will be the support zone at 1280.00, and the final Target will be 1250.00 zone
WE FUND FOREX TRADERS!
The5%ers let you trade the company's capital, You get to take 50% of the profit, we cover the losses. Get your trading evaluated and become a Forex funded account trader.
Get Your Forex Funded Trading Account