Trading Room
XAU/USD – Key Levels For Swing Forex Traders
October 3, 2019 | 12:57 pm | The 5%ers' Blog > Trading Room
October 3, 2019 | 12:57 pm
The 5%ers' Blog > Trading Room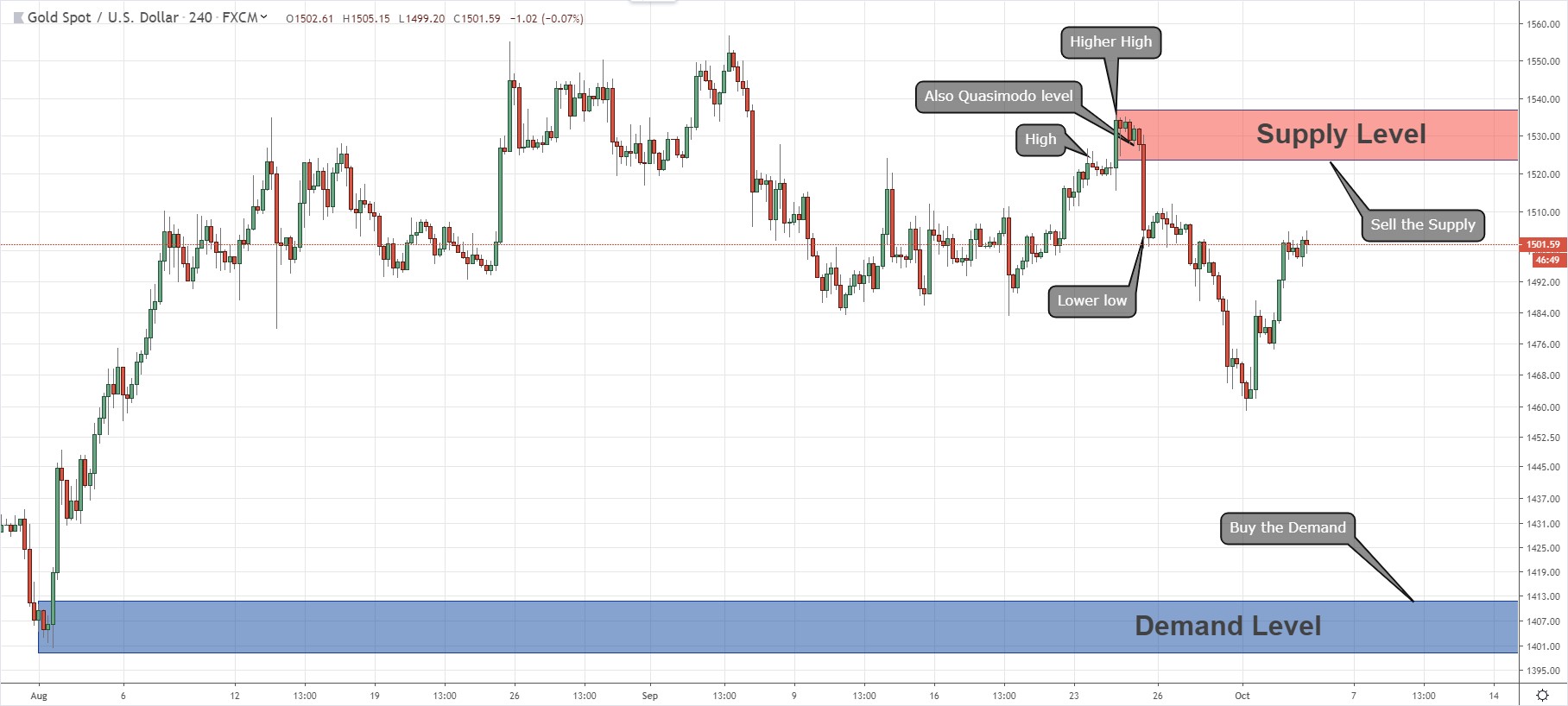 XAU/USD is Between Two Quasimodo Levels.
Thursday 03/10/2019
As we can see in the H4 time frame chart, the XAU/USD is bearish for swing forex traders.
The price now is just between two Quasimodo levels.
Quasimodo is one of the most powerful reversal pattern in the forex market.
It usually shows up after an uptrend or downtrend.
After an uptrend, the price creates with a sharp movement a lower low which indicates the price gets inside the bearish zone.
The supply above is the one that creates the Quasimodo pattern and it's a great level to sell XAU/USD.
After a downtrend, the price creates suddenly a higher high which takes the price into the bullish zones.
The demand below is the one that creates the bullish Quasimodo.
For now, as a swing forex traders, we should wait and see which level the price will reach first.
The moment the price will hit the supply it's the time to sell XAU/USD.
And the moment the price will hit the demand below it's the time to buy XAU/USD.
WE FUND FOREX TRADERS!
The5%ers let you trade the company's capital, You get to take 50% of the profit, we cover the losses. Get your trading evaluated and become a Forex funded account trader.
Get Your Forex Funded Trading Account