Interviews With Traders
A New Funded Prop Trader At The5ers Proprietary Fund,
October 2, 2018 | 9:22 am | Interviews With Traders
October 2, 2018 | 9:22 am
Interviews With Traders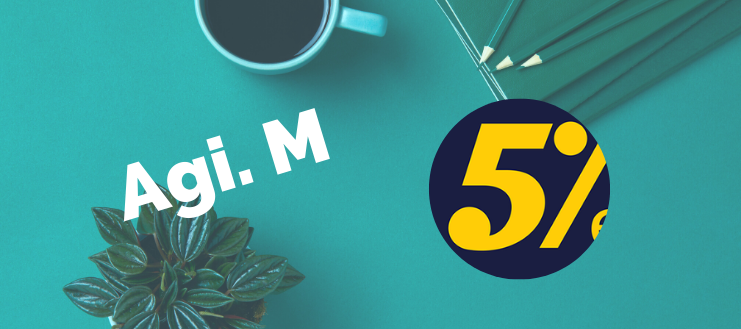 Agi. M. from Switzerland is our new funded trader, after few attempts, he finally succeeds to qualify and Became one of The5ers funded trader, he is really one of the top forex traders I saw recently, as we can See at the statement below, his result seems great, very stable with a low DrawDown of 1.94%. this kind Of results it's exactly what The5ers looking for, Congratulation Agi.M.
Here are the statement and Interview of Agi.M.
Name: Agi.M
Age: 39
Country: Switzerland
Please describe your trading journey. How long are you trading? when you become consistent? what made the change for you?
I started trading stocks as a teenager. I moved to forex about 7 years ago. The first years were very hard. I made some good money to lose it some days later. Then I started to read everything about the financial markets what I could get. But all these trading courses, books, and indicators could not make my trading profitable. Two years ago I started to read about money management. The books of Van Tharp were very useful. That changed my approach towards the markets.
How were you introduced to trading?
My mother Theresia and my brother Axel introduced the financial markets to me as I was a teenager. We used to watch the markets on a daily basis on TV. Later I studied business management and took my Ph.D. Still, I had a long way to go to become profitable.
Describe your trading plan.
I determine the long-term trend on the daily and weekly charts. I try to trade breakouts in the trend direction on H1 and H4. I want to trade a breakout and not the whole trend. My stop loss is about three times the daily average true range. So an open position has enough room to breathe.
Tell us about your trading routine.
In the morning at about 6:30 am I go through the most important news of the day. Then I look for setups and open some pending orders. Usually, I go to work and do not have time to monitor the trades. During the day some of these orders will be triggered. I hold an open trade for about 7-8 hours. During the night I do not trade and switch off my computer.
How do you manage risk in your trading? Do you have a risk management                                 Technique you can explain?
Every trade has a stop loss, which is based on the average true range. I never risk more than 1,5% of the total equity per trade. I try to stick to a leverage of 1:5. So for a 10 000 USD account, my usual position size is about 0,1-0,15 lots.
What was your biggest challenge in trading, and how had you overcome this?
The biggest challenge is to stick to my trading plan. Whenever trading gets emotional with feelings like greed or fear this will affect the quality of my trades. In the first years, I used to spend too much time with entries. Now it is a minor issue. I spend the most time with position sizing, pending orders and exits.
What was the key moment of your trading career?
During the Indus world championship finals 2017, I understood that it is not sufficient to have a good trading plan. It is important to experience drawdown periods and take your own lesson out of it. Taking small losses is healthy for your account.
In your opinion, what are the most important characteristics for maintaining a                       steady trading Career?
Patience: Do not impose your will on the market. Small leverage about 1:5. Do not trade during major news events. Be aware of black swans.
What it the most important trading mental aspect, and how do you apply it in your routine?
I try to make my trading as boring as possible. So I can leave my computer and do other things. Whenever you get too emotional that could mean that your position size is too big. My advice is to reduce leverage from 1:400 to 1:10 or lower. So you cannot open more trades.
What is your strategy to successfully pass the5%ers evaluation account?
I knew the most important part was to cut losses to have a low drawdown. So it was a breakout strategy risking 1,5% of equity per trade. I used to have large stop losses to let the position breath. I hold a trade for about 7-8 hours.
Please share your recommendations with online resources that were significant to your development path. Name and links are appreciated.
Please write anything you think is important but was not asked.
It is very important that you have a life next to trading. My wife Romeena and my daughter bring me a lot of joy. It is important that your surrounding is in harmony with your trading. I could only grow with the support of my wife and mother.
WE FUND FOREX TRADERS!
The5%ers let you trade the company's capital, You get to take 50% of the profit, we cover the losses. Get your trading evaluated and become a Forex funded account trader.
Get Your Forex Funded Trading Account