Forex Blog Articles
Easter Eggs Hunt on the 5%ers Website
April 7, 2020 | 11:54 am | Forex Blog Articles
April 7, 2020 | 11:54 am
Forex Blog Articles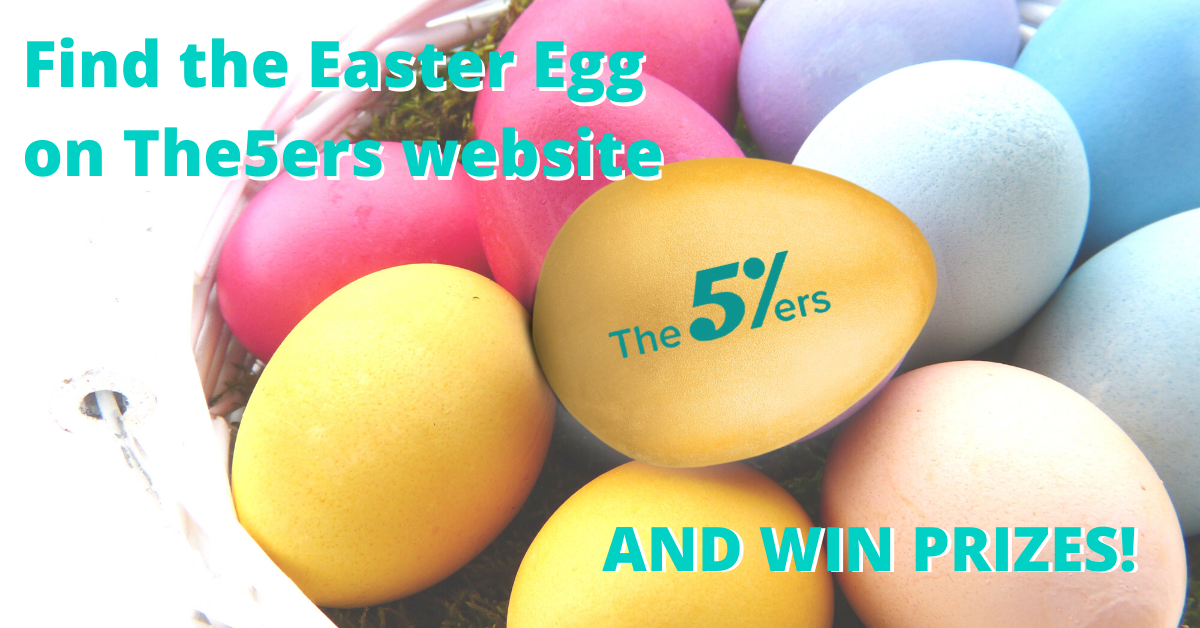 For the first time ever we hid precious easter eggs in secret pages on our website.
You can find it anywhere inside our blog posts and web pages.
When you see an egg, click on it fast before somebody else will! Inside the eggs you can find 5%, 10% and 15% discount on our funded trader programs and even free admission to an evaluation account!

Every egg holds an awsome prize so get ready…
On your marks, get set, GO GO GO!
WE FUND FOREX TRADERS!
The5%ers let you trade the company's capital, You get to take 50% of the profit, we cover the losses. Get your trading evaluated and become a Forex funded account trader.
Get Your Forex Funded Trading Account