Interviews With Traders
Prepare Your Mental Routine and Eliminate Your Emotions While Trading
February 26, 2020 | 10:55 am | Interviews With Traders
February 26, 2020 | 10:55 am
Interviews With Traders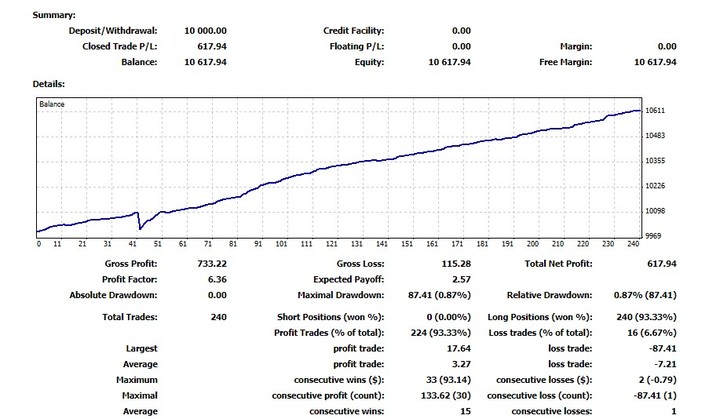 Take Away Emotions From Trading: That's Leonardo's Trading Strategy Rule
Leonardo.K
26 years old, Italy.
Eliminate Your Emotions While Trading.
Leonardo.K has just successfully passed our evaluation program with a great trading plan and has become a forex funded trader.
He is now one of our funded traders and is trading with a 40K forex funded account on our platform.
His next mission is to reach 10% of profit and double his funds to 80K.
We spoke with Leonardo about his trading plan, insights, and lessons gained while trading in the Forex market and on our platform as a funded trader.
Click here for more Inspirations lessons and interviews from our professional funded traders
How were you introduced to the Forex market?
I introduced myself to trading many years ago while I was searching for a way to make money from home.
Do you have a specific trading plan?
My trading plan consists of exploiting the moment when brokers move all the positions to the next day. There are particular fluctuations in price at this time, making it easier to steal some pips every night.


Tell us about your trading routine.
Since I only trade via EA's and only in a narrow window of time my trading routine consists of checking every day if everything is up and running. The majority of the time is spent searching for, program and test different strategies.
What was your biggest challenge in trading, and how did you overcome it?
My biggest challenge was to completely take away my emotions from trading and I overcame this by only allowing myself to trade via pre-constructed and pre-tested strategies. No manual trading for me.
What was the key moment of your trading career?
The biggest moment was when I enrolled in an "automatic trading" course online. Actually I didn't understand the value of the course until I started to apply those things with real money. I started to see the benefits that other traders didn't have because of the different approaches.
In your opinion, what are the most important characteristics for maintaining a steady trading career?
The only way I think of being stable is trying to eliminate luck as much as possible from the system. This can only be obtained through a lot of preparation and only looking at the business with a long-term eye.
Do you apply any mental/psychological routines while trading? Please elaborate.
I completely avoid touching the system while it's on the trading window. This completely eliminates my emotions.
What was your strategy for successfully passing The 5%ers' Evaluation Program?
The strategy that always works is to prepare before and to have a pessimistic expectation of profits. I planned to pass the evaluation period just a little before the 6 months. Thanks to good preparation I did it in 3.
How long did it take you to become a consistent trader?
Since the beginning of my trading career, I chose to stick to the automatic trading style. This decision really helped me to develop the most important factors of a consistent trader: discipline and attention to detail.
If you want to receive an invitation to our weekly forex analysis live webinars.
Sign up for our Newsletter.
Subscribe to our youtube channel.
Click here to check how to get qualified.
Click here to check our funding programs.
WE FUND FOREX TRADERS!
The5%ers let you trade the company's capital, You get to take 50% of the profit, we cover the losses. Get your trading evaluated and become a Forex funded account trader.
Get Your Forex Funded Trading Account