Interviews With Traders
Inspiration From One Of The5%ers Portfolio Manager
August 9, 2018 | 10:31 am | Interviews With Traders
August 9, 2018 | 10:31 am
Interviews With Traders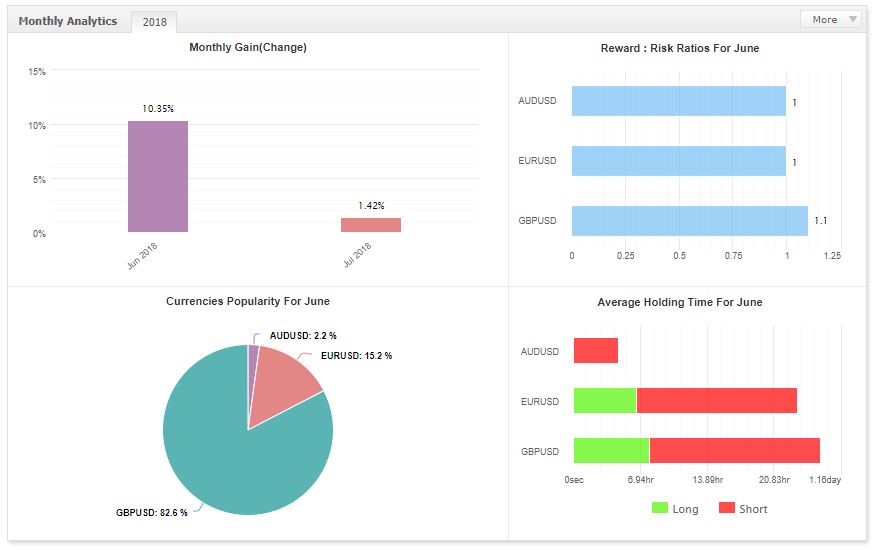 After a few attempts, he succeeds to pass the evaluation and become The5%ers Portfolio Manager.
As we can see the persistence pays off, Igor has tried several times our evaluation program until he succeeds to pass and become one of The5%ers portfolio manager and start with a 52K Funded account.

Name: Igor M.
Age: 39
Country: Serbia
Please describe your trading journey. How long are you trading? when you become consistent? what made the change for you?
I am a trader from 2007. Last 3 years I can say that I am consistent. My self-made indicators help me to be better on the market.
How were you introduced to trading?
I started to read books about trading. I read university book "Technical analysis" and then best seller book from Fisher "Logical trader".
Describe your trading plan.
Using important price levels I am creating swing trading positions for the next day. Using important levels, RSI, SMA 100 and few indicators I am creating ideas for next day trading. During the day I either wait for important levels to enter into trade or based on news and price action I enter into a position. I am a nimble trader and very often I go out from my trades where I see that price action is not good enough.
Tell us about your trading routine.
Every night I am creating swing trading positions levels. Every morning I look economic calendar, Pivot point, important levels and make new trading ideas. I define opening ranges and from 9. AM I am starting to monitor charts more closely. I am trading during the UK working time so my top pairs are EURUSD and GBPUSD.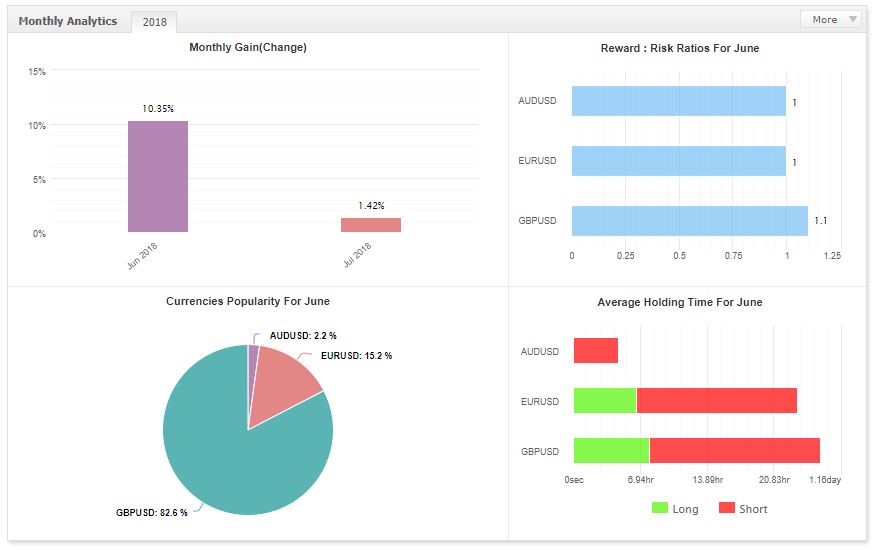 How do you manage risk in your trading? Do you have a risk management                                 Technique you can explain?
I have optimum, strong, weak and very weak risk model. The optimum risk for me is 1 mini lot per $5000. When I have a strong move and strong indicators I will double my position with a tight stop loss. It is a strong risk for me and then I am very nimble. Weak and very weak risk for me is when I risk 1 mini lot per $10 000 and less and I do that when I use wider stop loss or when the market is in "slow burner mode", with small volatility.
What was your biggest challenge in trading, and how had you overcome this?
My biggest challenge is moments when I hit stop loss because of 1 or 2 pips mistake or during crazy spikes trading mistakes etc. The answer is always one word: patience.
What was the key moment of your trading career?
In the moment when I started to use machine learning models to predict future trend (3 years ago) I figure out the market and how trading is a hard job. Statistics helped me to avoid some trading strategy that is bad.
In your opinion, what are the most important characteristics for maintaining a                       steady trading Career?
What it the most important trading mental aspect, and how do you apply it in your routine.
Perseverance and patience are the most important. The most important thing is to avoid overtrading.
What is your strategy to successfully pass the5%ers evaluation account?
I had 10 days when I didn't trade. I didn't overtrade my portfolio and I was nimble to close trades fast when I saw bad news or bad momentum.
Please share your recommendations with online resources that were significant to your development path. Name and links are appreciated.
Please write anything you think is important but was not asked.
The5%ers chance for me is very important and I need to say one big "thank you 5%ers "!
Website URL (we allow you to promote).
Get inspired by the full trading performance and statistics of Igor's Evaluation.
WE FUND FOREX TRADERS!
The5%ers let you trade the company's capital, You get to take 50% of the profit, we cover the losses. Get your trading evaluated and become a Forex funded account trader.
Get Your Forex Funded Trading Account