Forex Blog Articles
Kick Start Your Summer Trading: 30 Lessons In 3 Days LIVE ONLINE EVENT May 19-21
May 17, 2020 | 10:16 am | Forex Blog Articles
May 17, 2020 | 10:16 am
Forex Blog Articles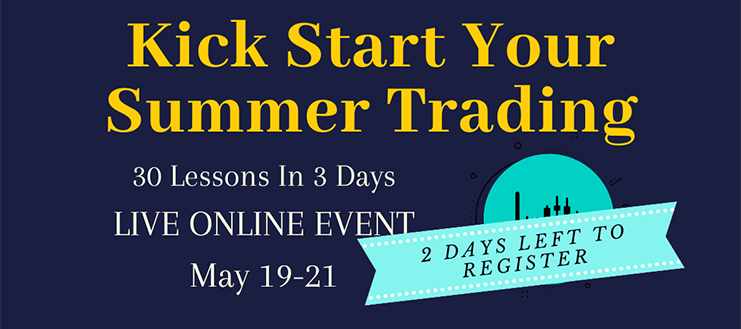 3 days of intense online trading education (must attend event)
Hi, This is Gil Ben Hur, I am so excited to announce my participation in the Kick Start Your Summer Trading: 30 Lessons In 3 Days online conference. This is your chance to be the first to get the secrets, tips, tricks, and tactics from some of the top trading educators. See what the SMART traders and investors are using today to make money.
Join us if you want this to be your best trading year yet.
May 19: Stocks/Options
May 20: Forex
May 21: Futures
Reserve Your Spot Now
Most traders spin their wheels for years before figuring out what works…..
Now you have the option to join us at NO COST and learn from some of the best traders, all in one event.
Each day has a full schedule of educators focused on the above topics, plus start the day at 9 AM ET with a trading psychology presentation designed to help you improve consistency.
Trade SMART not HARD.
Gain the confidence you need to take control of your financial future.
P.S. Can't make it? We've got you covered. Register Now and receive the recordings as soon as they're available.
WE FUND FOREX TRADERS!
The5%ers let you trade the company's capital, You get to take 50% of the profit, we cover the losses. Get your trading evaluated and become a Forex funded account trader.
Get Your Forex Funded Trading Account