Interviews With Traders
Stop Thinking About Getting Massive Gains and Start Mitigating Risk
March 4, 2020 | 12:11 pm | Interviews With Traders
March 4, 2020 | 12:11 pm
Interviews With Traders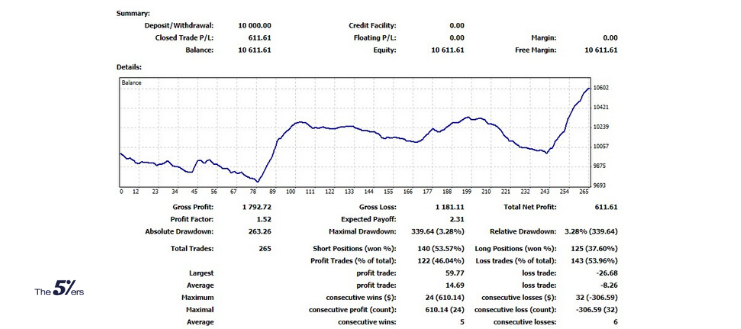 Don't risk any more than 1% of the account on a trade.: That's Justin's Trading Plan Rule
Justin.W
30 years old, United States.
"Start mitigating risk".
Justin.W  has just successfully passed our evaluation program with a great trading plan and has become a forex funded trader.
He is now one of our funded traders and is trading with a 40K forex funded account on our platform.
His next mission is to reach 10% of profit and double his funds to 80K.
We spoke with Justin about his trading plan, insights, and lessons gained while trading in the Forex market and on our platform as a funded trader.
Click here for more Inspirations lessons and interviews from our professional funded traders
How were you introduced to the Forex market?
I started out trading penny stocks when I was 18.
Do you have a specific trading plan?
Markets have two categories, they range and they trend. I will look to see what category the trade will fall into. Then I will look for targeted entries for where I want to be in the trade. Ranging trades will have a target price but trending trades will not. I will try to not risk any more then ~1% of the account on a trade.


Tell us about your trading routine.
I trade in the morning for about 30-60 minutes and in the evening for about 30-60 minutes.
Do you have any risk management techniques? If so, please, elaborate?
I will look for confluences on multiple time frames before I trade. I want the trade to make as much sense as possible.

What was your biggest challenge in trading, and how did you overcome it?
My biggest challenge would be that I like to trade a lot and therefore I tend to over trade. My schedule as of now only allows me very little time per day to trade. If I had it my way I would trade 8 hours a day in front of my screens and be able to take advantage of moves on many time frames. Now I only trade in the morning and evening for less than an hour and I am limited to only trading on longer time frames.
What was the key moment of your trading career?
A key moment for me is when I stopped thinking about getting massive gains and started mitigating risk.
In your opinion, what are the most important characteristics for maintaining a steady trading career?
It helps a lot when you are not over leveraging, this way one bad trade will not make or break your account and you can sleep better at night.
Do you apply any mental/psychological routines while trading? Please elaborate.
If the market is frustrating me, I will stop trading for the day and/or week and start fresh again. I will close all trades and come back with a refreshed mind. When a trader gets emotional, it will open up the door for mistakes.
What was your strategy for successfully passing The 5%ers' Evaluation Program?
My strategy was to scale into trades and move stop losses to break even once the price moved enough. I targeted ranging trades and trending trades. The hardest part for me was scaling down the trade sizes from what I usually do. All of my trades for the Evaluation account were no larger than 0.02. I found out that the trade size of 0.02 was a little too larger for what I like to risk according to the account size and 0.01 was too little. I made it work but I am looking forward to trading a larger account because I will be able to set trade size better according to risk.
How long did it take you to become a consistent trader?
I have become more consistent in the last several years of trading. Discipline is key and set rules for staying consistent. I have come far but I can see other room for improvement and will work towards that. I will make a plan and then trade according to the plan. "Failing to plan is planning to fail" -Benjamin Franklin
If you want to receive an invitation to our weekly forex analysis live webinars.
Sign up for our Newsletter.
Subscribe to our youtube channel.
Click here to check how to get qualified.
Click here to check our funding programs.
WE FUND FOREX TRADERS!
The5%ers let you trade the company's capital, You get to take 50% of the profit, we cover the losses. Get your trading evaluated and become a Forex funded account trader.
Get Your Forex Funded Trading Account