Forex Blog Articles
Must Read Forex Trading Book list For The Savvy Trader
July 17, 2019 | 1:04 pm | Forex Blog Articles
July 17, 2019 | 1:04 pm
Forex Blog Articles
Trading books every serious trader should add to their bookshelves
For the most passionate and successful traders, education never ends. Just like with any other skill, to be the best, you must constantly work on improving yourself. In this regard, consuming knowledge is just as important practical experience. We have constructed for you a recommended must-read Trading book list every forex trader should be familiar with.
While a quick web search reveals a multitude of material claiming to deliver things such as the secrets of trading or to foolproof methods to elevate your trading game, the truth is, most of these products are of little value and hardly worth considering.
So how can you know what's worth focusing your attention on?
Luckily for you, we've spent countless hours reading some of the most influential forex and non forex trading books of our time and are eager to share our favorites with you. We've broken the list down according to which aspect of trading they mainly cover for easier reference.
Pull up a comfy chair and enjoy reading one of these great books today.
Books to Improve your Trading Strategy
'Trades About to Happen: A Modern Adaptation of the Wyckoff Method'by David H. Weis
As the title implies, this book presents a modern take on Richard Wyckoff's seminal work in the field of technical market analysis. A legend of Wall Street, the Wyckoff method remains a cornerstone in trading to this day. In this book, Weis guides traders on how to effectively use the time tested method to achieve desired results in today's market environment. He explains in great detail how to create wave charts like Wyckoff's originals, chart out support and resistance lines, simplify the fight within trading ranges, and how to identify action signals.
'Way of the Turtle: The Secret Methods that Turned Ordinary People into Legendary Traders' by Curtis Faith
While we've listed this book under the category of strategy, we wouldn't put up a big fight if you wanted to label it under psychology or biography. That's because the Way of the Turtle is somewhat all-encompassing. Written by one of the originals "turtles", the book chronicles how ordinary people were turned into extraordinary traders on the whim of a bet between two legendary investors. The book follows the experiment closely and recounts just exactly how it went down 25 years ago. It examines how the turtles made money, why even though they used the same method, some turtles faired better than others, how to look past set rules in order to succeed in any market, applications for the turtle way in your own life, and ways to spread out your trading and limit risk.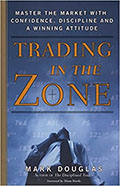 'Trading in the Zone' by Mark Douglas
A classic addon for our must-read Trading book list, Douglas' book deals with core questions of how to stay tough and conquer the mental side of the market.If you're struggling with the psychological side of the profession, this book might help shed some light on how to stay focused and confident in a market environment that is anything but certain. Douglas also sets out to help readers construct a mental framework for successfully executing a trading plan as well as highlighting many of the mental challenges professional traders face.
'Trading for a Living: Psychology, Trading Tactics, Money Management 1st Edition' by Alexander Elder
This book is another entry in the "could have been in another category" group. While the first focus of the book is on the mental aspect of trading, Elder examines 3 M's in total, with Method and Money coming in the latter two-thirds of the book.Elder's book provides a guide for mastering all three of these aspects of trading.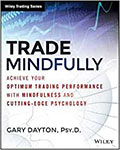 'Trade Mindfully: Achieve Your Optimum Trading Performance with Mindfulness and Cutting-Edge'by Gary Dayton
Like the other books dealing with the mental side of trading, Dayton's book promises to shore up the psychological side of professional trading. But unlike the others, this book takes a more clinical approach to the head game.The book's main approach is to refer to and expand upon cutting edge psychological treatments in order to create more mentally fortified traders.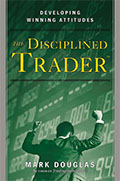 'The Disciplined Trader: Developing Winning Attitudes'  by Mark Douglas
For the last book in the mental category, we turn to another book written by Douglas, one which many consider being the first trading book to address the psychological side of the profession.For this reason, when it was published in 1990, the book was an immediate groundbreaking success.
'Trader Biography. A Book with Life Lessons to Guide' Reminiscences of a Stock Operator by Edwin Lefèvre
We've said classic before in this list but this time we really, really mean it. Even though it's been around for more than 70 years, Lefèvre's book is still a seminal work in assessing the dynamics of crowd behavior and market timing.If there is one book on this Trading book list that's as close to a must-read as you can get, it's this one.
WE FUND FOREX TRADERS!
The5%ers let you trade the company's capital, You get to take 50% of the profit, we cover the losses. Get your trading evaluated and become a Forex funded account trader.
Get Your Forex Funded Trading Account