Interviews With Traders
On His Third Attempt, Rajiv.C succeed To Pass The5ers Evaluation Program And Become A Funded Trader.
January 17, 2019 | 8:56 am | Interviews With Traders
January 17, 2019 | 8:56 am
Interviews With Traders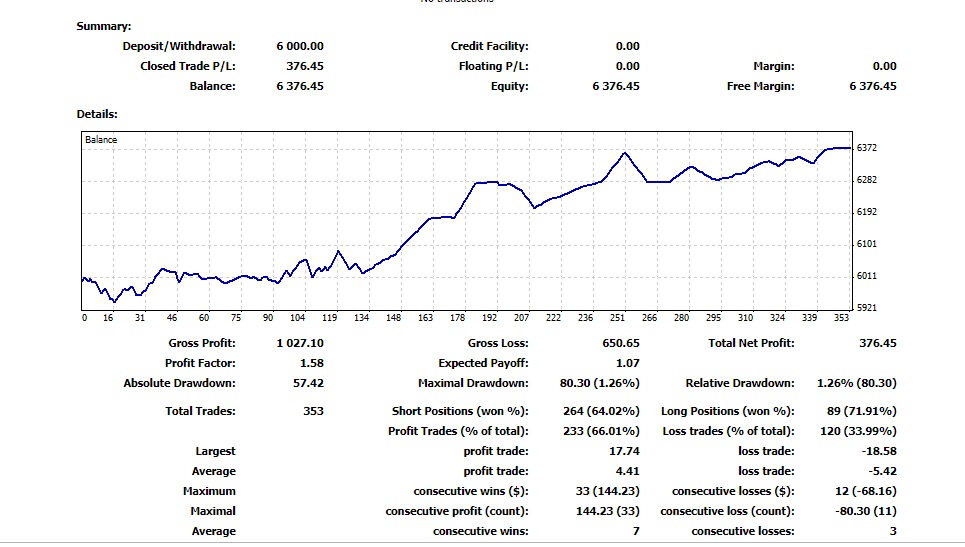 Well done Rajiv.C. you did a great job this time, the consistent and the patience finally became worthwhile, on his third attempt Rajiv needed 1 month to reach the target, his profit Factor is 1.58 which is great, and also a great sharp ratio of – 0.20, he now becomes a funded trader for The5ers Fund with start account of 24K, his next goal is to reach 10% of profit And get doubled to 48K, The5ers team proud of you, and we all wish him a great success.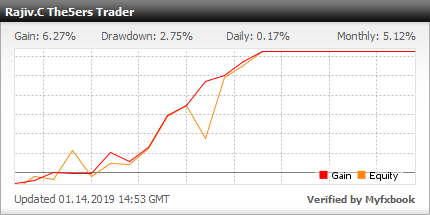 Name:Rajiv Choudhary
Age: 49
Country: Australia
Please describe your trading journey. How long are you trading? when you become consistent? what made the change for you?
I have been trading since 2011, and only became consistent, in the last 12 months, The use of good MACD, and Crystal Ball Indicators have made a considerable change for me.
How were you introduced to trading?
Vladimir Ribakov, he was my mentor and the one that introduce me the forex market.
Describe your trading plan.
Use of Crystal Ball and MACD Convergence Divergence.
Tell us about your trading routine
I trade almost all day, starting from the Aussie Session and finishing upto US. Often however, I tend to skip the Aussie session.
How do you manage risk in your trading? Do you have a risk management technique you can explain?
I manage risk in 3 steps, 1) Money Management, 2) Trade Management, 3) Overall Mind Management, I use Vladimir Ribakov's Invalidation/ action zones. and make sure that the lot sizes are small , rather not too large, and don't use more than 2% of equity balance.
What was your biggest challenge in trading, and how had you overcome this?
Waiting for the trade to come to a completion, since I am sure of my strategy, sometimes as the price value goes against me before going in my direction, the wait time is longer. I spend this time for my own research on various subjects of Interest including reading books and watching documentaries and wait patiently.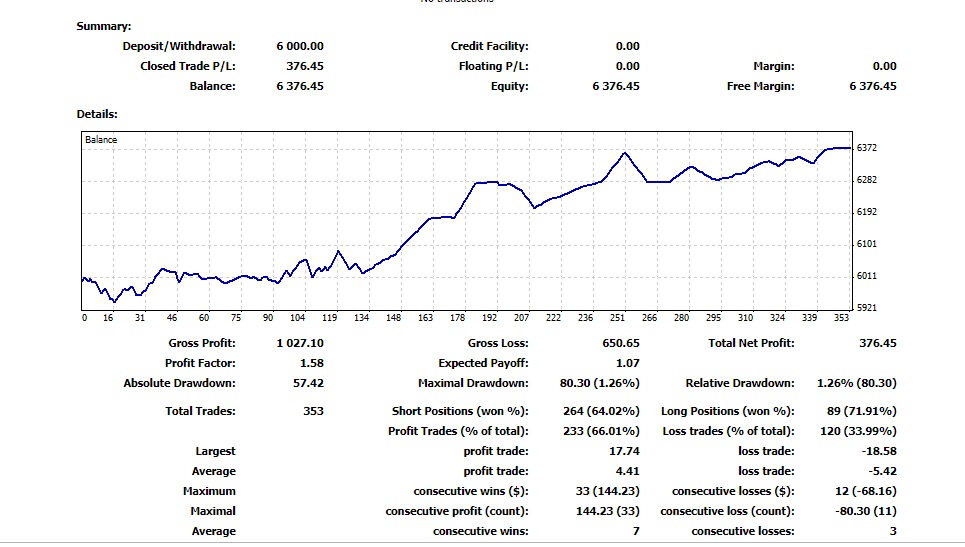 What was the key moment of your trading career?
Getting success with 5%ers is the key moment in my trading career.
In your opinion, what are the most important characteristics for maintaining a steady trading career?
Money/ Trade/ and Mind Management, along with the capabilty to wait patiently for a result.
What it the most important trading mental aspect, and how do you apply it in your routine?
Patience and calmness. I apply this by NOT starting trading till I am sure I am calm and composed. I do this by going to youtube and start watching videos of interest, if I am rapidly changing channels I know, I am not yet ready and need to get some fresh air or go for a 15 min walk, also I check my heart beat on my smartwatch.
What is your strategy to successfully pass the5%ers evaluation account?
Primarily, yousing Indicators like Crystal Ball, and MACD Convergence Divergence, if the MA, and 2 or more MACD are simultaneously in the same direction along with stochastic, I enter otherwise not, I prefer to take trade on an hourly chart.
Please share your recommendations to online resources that were significant to your development path. Name and links are appreciated.
WE FUND FOREX TRADERS!
The5%ers let you trade the company's capital, You get to take 50% of the profit, we cover the losses. Get your trading evaluated and become a Forex funded account trader.
Get Your Forex Funded Trading Account