Interviews With Traders
A New 40K Funded Account for Our New Funded Trader Andrei.M
May 6, 2019 | 8:53 am | Interviews With Traders
May 6, 2019 | 8:53 am
Interviews With Traders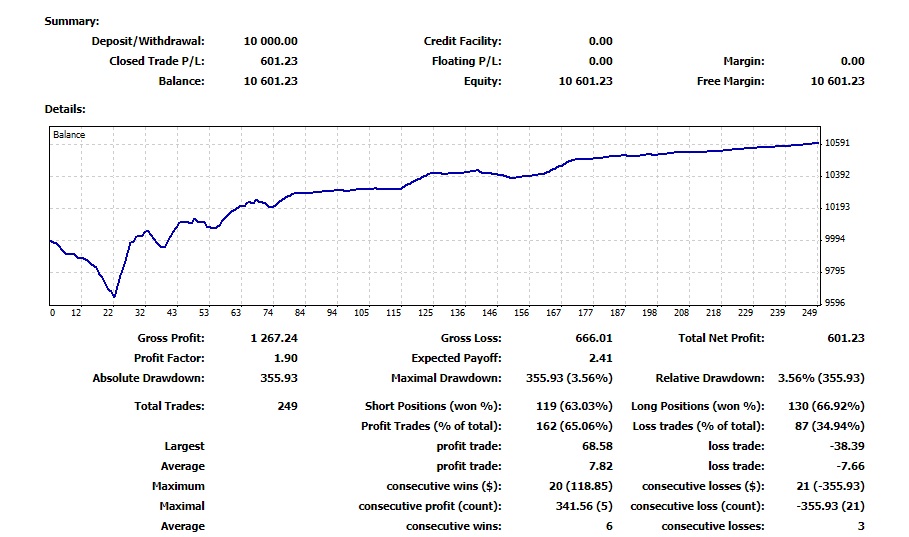 Monday 06/05/2019
Another great success story at The5ers proprietary Fund, Andrei.M succeed to reach the evaluation target by keeping all our risk management rules and qualify to be one of our portfolio manager Team, as we can see on his account statement, the equity curve looks really amazing, this trader definitely seems like he knows what he is doing, very stable results, and a great profit factor of 1.90. he now provides a new 40K funded account by The5ers Fund, his next mission is to achieve 10% of profit and his funded account doubled to 80K, The5ers team wishes him great success. here are the interview and the trading statistic of Andrei.M.  
Name: Andrei Malureanu
Age: 22
Country: Belgium
Please describe your trading journey. How long are you trading? when you become consistent? what made the change for you?
It's getting close to 4 years since I was first introduced to Forex. Took me a long time to get decent returns on a consistent basis, mostly because of my lack of discipline and emotional reactions. Focusing and developing on my psychology is the main reason I managed to turn things around.
How were you introduced to trading?
Quite random looking for ways to get rich online back when I was 18, used to Google it…
Describe your trading plan.
I trade based on a 'market cycle' which has mostly 3 'contexts' from there I have 4 signature ways of entering the market based on a set of rules.
Tell us about your trading routine.
Basically, wake up 1 hour before the London session starts. Analyze and write down my predictions for the pairs I watch and from there it's mostly a waiting game till something confirms. I enter then manage the trade until 1 of the possible outcomes presents itself. If Londen wasn't productive I'll watch the US session but not beyond 17:00, not for entering any new trade that is.
How do you manage risk in your trading? Do you have a risk management technique you can explain?
I trade based on the % risk of account. Depending on my entry I adjust a proper SL and make sure my TP is in a logical place but depends on the setup, generally speaking, I aim for a close to 2:1 RR.
What was your biggest challenge in trading, and how had you overcome this?
My ego..especially was related to being wrong, dealing with losses. It's a daily practice to keep it under control. Knowledge of how one reacts and when exactly + things like meditation help in that process.
What was the key moment of your trading career?
Can't name 1 specific, it's a slow process of progressive competence..micro steps each day/week.
In your opinion, what are the most important characteristics for maintaining a steady trading Career?
Being emotionally balanced + having a competent system that you keep working on and improve with time.
What it the most important trading mental aspect, and how do you apply it in your routine?
Dealing with loss is for sure most challenging. Building a long term perspective helps. Of course your risk management, you need to stay in the game as long as possible. I have all types of discipline reminders on my wall that I read out loud before I start the trading day, like a mantra it usually manages to put me in the right zone.
What is your strategy to successfully pass the5%ers evaluation account?
A rule-based trading system combined with a lot of attention for my emotional triggers.
Please share your recommendations with online resources that were significant to your development path. Name and links are appreciated.
Basic market structure principles with Supply and Demand on the one hand which is quite common in the trading community and on the other hand I implement a lot of Steve Mauro's principles.
Please write anything you think is important but was not asked.
Well perhaps the fact this business is quite a nice little piece of hell,it sure was the case for me many years but at the same time it's only right because it forces you to reflect and struggle with your most difficult parts and on the other side of all that it's a lot of potentials you get to unlock which benefited me greatly in area's of my life far beyond trading.
WE FUND FOREX TRADERS!
The5%ers let you trade the company's capital, You get to take 50% of the profit, we cover the losses. Get your trading evaluated and become a Forex funded account trader.
Get Your Forex Funded Trading Account