Interviews With Traders
Fajar.K is our New Funded Trader from Indonesia.
December 12, 2018 | 1:36 pm | Interviews With Traders
December 12, 2018 | 1:36 pm
Interviews With Traders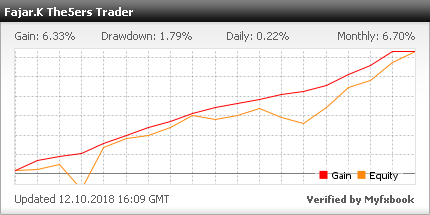 Fajar.K. is The5ers new funded trader who starts now with a 24K funded account, his evaluation account results are amazing, about 1250 trades with 97% win, seems very consistent and profitable forex trader, really one of the best results I saw for a long time, a great profit factor of  6.04, his next goal is to reach 10% of profit and get funded with a double account of 48K, The5ers Team welcome Fajar.K to our portfolio manager team and wish him great success. here are the interview and the trading statistic of Fajar.K.
Name: Fajar Kurniawan
Age: 43
Country: Indonesia
Please describe your trading journey. How long are you trading? when you become consistent? what made the change for you?
I trade more than 10 years, but as consistent trader is around less than 1 year.
How were you introduced to trading?
by my friend and learn from the internet
Describe your trading plan.
My trading plan is using Scalping method in selected pair that have good indication to entry. Indicator use: Moving Average, Bolinger band, etc.
Tell us about your trading routine
I am scalping addict trader, around 200-300 trade per day.
How do you manage risk in your trading? Do you have a risk management technique you can explain?
money management is the most important to be consistence trader.
What was your biggest challenge in trading, and how had you overcome this?
be greedy. always calm, be patience. A patience is the key.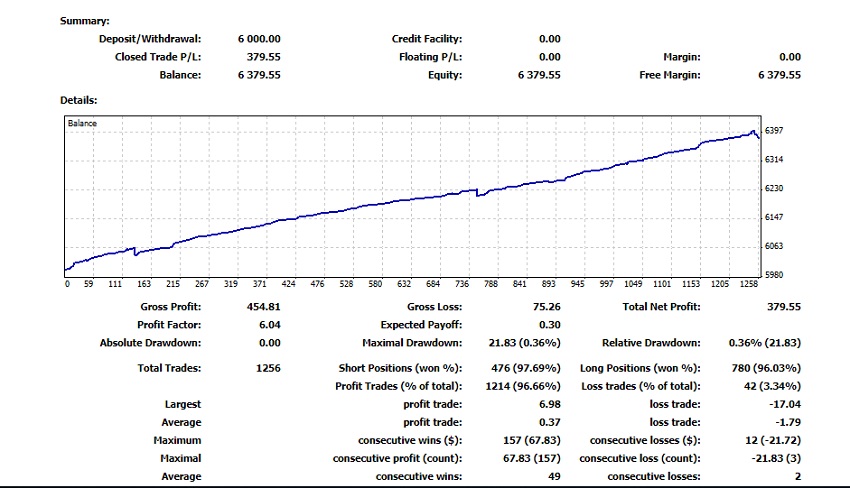 What was the key moment of your trading career?
The key moment is when I can understand what is the meaning of patience id trading. "Patience" in trading is easy to say but hard to do.
What it the most important trading mental aspect, and how do you apply it in your routine?
Stick to the plan and use low risk money management
What is your strategy to successfully pass the5%ers evaluation account?
Scalping addict with always control volume of trade. Entry open position in selected pair.
Please share your recommendations with online resources that were significant to your development path. Name and links are appreciated.
Please write anything you think is important but was not asked.
Always try and try, never give up. Start with demo account, cent acount then Standard account. But, key of trading is "be patience".
The5ers – We Fund The Top Forex Traders.
WE FUND FOREX TRADERS!
The5%ers let you trade the company's capital, You get to take 50% of the profit, we cover the losses. Get your trading evaluated and become a Forex funded account trader.
Get Your Forex Funded Trading Account