Interviews With Traders
"I follow an algorithm [which] tells me how much to risk" – Find out more about Brandon. M's plan
June 18, 2019 | 8:47 am | Interviews With Traders
June 18, 2019 | 8:47 am
Interviews With Traders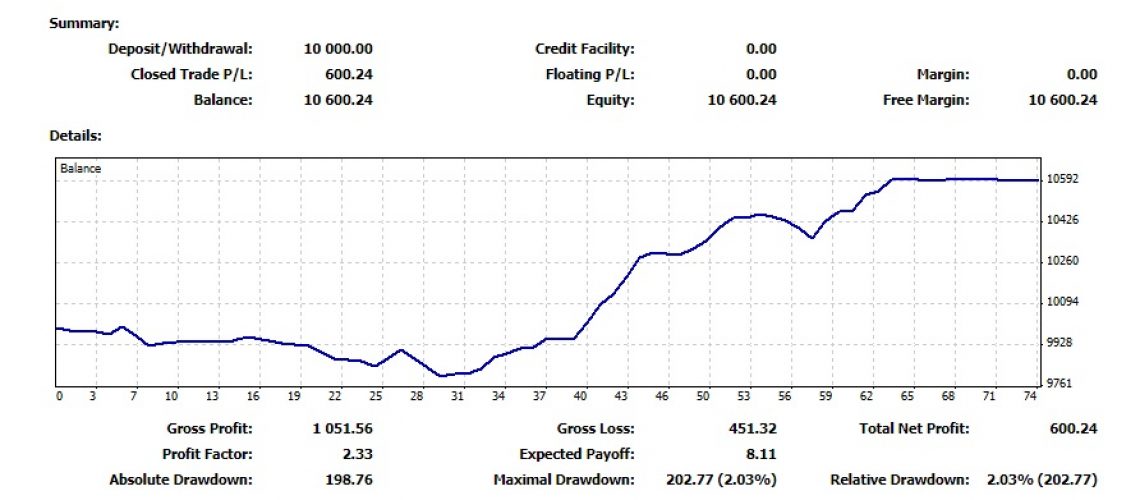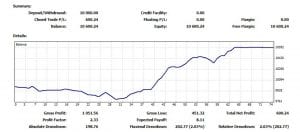 Trader Tips, Inspirations & lessons from The 5%ers' Trader:
Brandon. M,
26 years old, USA.
Brandon. M just succeed to achieve the evaluation program target.
He is now one of our funded trader's, and now provided with a new 40K funded account.
His next mission is to reach 10% of profit and get the account doubled.
We spoke with Brandon. M about his insights and lessons gained while trading in the Forex market.
Check out, Konrad. M's evaluation statistics in MyFxbook
How long have you been trading? When did you begin to be more consistent? What made the change for you?
My buddy introduced me to forex, and we both paid for mentorship through the forex family. And he would try to get me to get into his trading method which I didn't really like. After trying multiple ways of trading over the past 2 years, I haven't had much success until the recently 10 months ago when I ventured a new more patiently style of trading and combined with proper risk management and a system built to help reduce losses and only taking trades on the daily chart where multiple factors have to happen before taking a trade. The goal is to aim for 2%-4% a month.
How were you introduced to trading?
My buddy introduced me to trading and bought into a mentorship group called the forex family.
Describe your trading plan.
I follow an algorithm that I have in place that tells me how much to risk on a trade when my SL/tp will be at all times.
ATR
Baseline
Confirmation indicator
Volume indicator
2nd confirmation indicator
Exit indicator
Tell us about your trading routine.
The way I trade now, I don't have to be glued to my phone or laptop constantly looking over everything. Now I look at about 30-45 mins before markets close and see if my system tells me to take a trade or not or if I need to manage a current trade.
How do you manage risk in your trading? Do you have risk management techniques?
I use an ATR to determine what my SL/TP will be and only willing to risk 2%. If my system tells me it's a perfect set up I stack either 2-3 trades following within the 2% rule. Once of the tp's hit, the other trade or 2 is then moved to break even or depending on what my system tells me possibly move SL into profits.
What was your biggest challenge in trading, and how had you overcome this?
My biggest challenge would've been a lack of patience and risk. I find it so much easier having a system I have built and backtested and forwarded with great results. I feel more confident in being patient and finally realizing risk management is so much more important then I thought before. Even with proper risk management alone you're better than half the traders out there and can be more ahead in the long run.
What was the key moment of your trading career?
I actually was convinced to try and find a podcast that I might enjoy listening too, and ended up typing forex in a music streaming app call Spotify, and found a podcast that taught me everything about my system today. Ever since then I've been much more successful and feel so much less stress from forex now also.
In your opinion, what are the most important characteristics for maintaining a steady trading career?
Patience, risk management, discipline, and accepting that losing is apart of forex.
What is the most important trading mental aspect, and how do you apply it in your routine?
Patience in my opinion, since I only look at my charts once a day and only for 45 mins tops I don't need to think about it because since I trade on the daily chart with my system it needs the most data gathered to get to give me a signal. So there's no point in looking at it either then the time closest to the day ends for me. The less you think about it the less you stress about it if it's going up or down, just let the market do its thing. You took the trade for the reason you have a SL in place that your willing to risk, and you accept that losing happens, then just let your trade run, or have a system that I have that will help decide if I need to get out earlier.
What was your strategy to successfully passing The 5%ers' Evaluation Program?
I described my trading plan above, I basically take a trade if my system tells me to do it or manage a trade or exit a trade if it requires me to do so. And works out to be about 2-5% profit a month on average.
Please share your recommendations of resources that were significant to your development path. Name and links are appreciated.
You can YouTube No Nonsense forex and that's basically where I learned everything and changed the way I traded.
The5ers Myfxbook Channel
WE FUND FOREX TRADERS!
The5%ers let you trade the company's capital, You get to take 50% of the profit, we cover the losses. Get your trading evaluated and become a Forex funded account trader.
Get Your Forex Funded Trading Account