Interviews With Traders
Inspirations lessons from Forex Funded Trader
November 14, 2019 | 9:25 am | Interviews With Traders
November 14, 2019 | 9:25 am
Interviews With Traders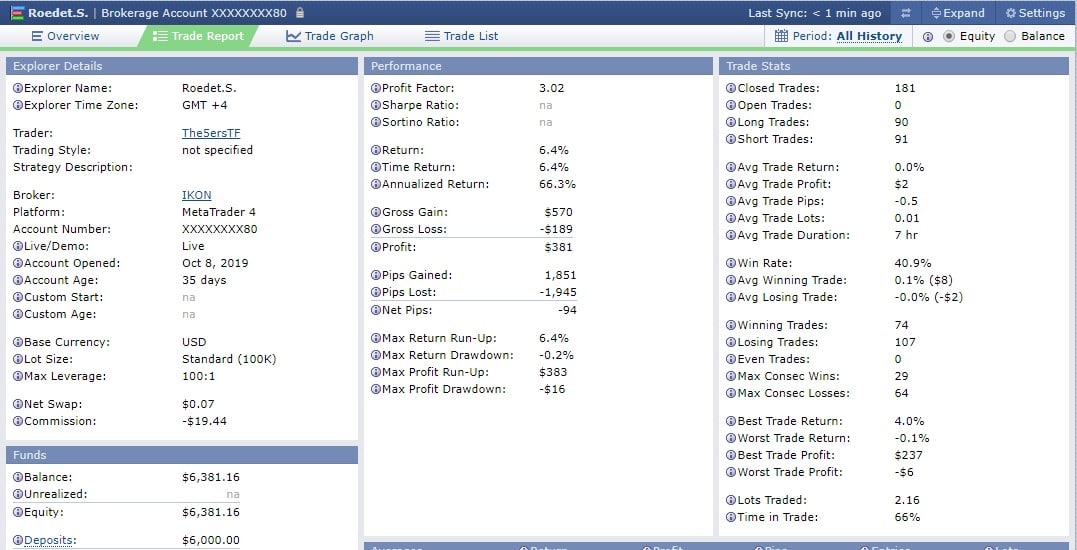 Day Trader Tips For Beginners, Inspirations & lessons from The 5%ers' Forex Funded Trader:
Roedet.S.
42 years old, Netherlands.
Roedet.S. has just successfully passed our evaluation program with a great trading plan and has become a forex funded trader.
He is now one of our funded traders and is trading with a 40K forex funded account on our platform.
His next mission is to reach 10% of profit and double his funds to 80K.
We spoke with Roedet.S. about his trading plan, insights, and lessons gained while trading in the Forex market and on our platform as a funded trader.
How were you introduced to the Forex market?
By a random trading book, which name I forgot. After reading the book I directly opened a demo account.
From then on I just try to read everything about forex trading.
Do you have a specific trading plan?
Combination of fundamentals on a larger time frame and sentiment on a shorter period.
Simple technical entries and exits (support/resistance)

Tell us about your trading routine.
At the end/start of the week, I already do my analysis, focussing on pairs that could make a move in the coming weeks, by following the fundamentals, economic calendars, news, and sentiment.
For larger swings, throughout the week I am waiting for the price to react on my designated price levels.
Click here to learn how to Prepare for successful Trading Day
Do you have any risk management techniques? If so, please, elaborate?
I never risk more than 1% at the start of a position and split my positions into multiple portions.
Adding into the position if the move is going in your direction.
What was your biggest challenge in trading, and how did you overcome it?
Try to make money instead of being right.
What was the key moment of your trading career?
A key moment when I was not just looking at the charts but was focussing on the fundamentals/sentiment.
Although it is not always 'logic' but it gave me more confidence in the direction of price movement.
In your opinion, what are the most important characteristics for maintaining a steady trading career?
When you have a plan, stick to it. And more important to manage your risk.
No strategy has only winning trades.
Click here for more Key Secrets Trading Plan
What was your strategy for successfully passing The 5%ers' Evaluation Program?
As described above. I already tried passing the evaluation program and failed.
After just focussing on fundamentals on just a few pairs in a week after my weekly analysis, instead of trying to predict every nice chart setup, I was able to make more money in just a few winning trades while keeping my losing trades small.
How long did it take you to become a consistent trader? 
approximately 3 years. Journaling and analyzing my trades and more focus on fundamentals and trading on a lager timeframes
Click Here to Check Our Funding Programs
---
Resource
WE FUND FOREX TRADERS!
The5%ers let you trade the company's capital, You get to take 50% of the profit, we cover the losses. Get your trading evaluated and become a Forex funded account trader.
Get Your Forex Funded Trading Account