Forex Blog Articles
What Types of Trading Jobs and Trading Firms Are There?
November 25, 2018 | 11:35 am | Forex Blog Articles
November 25, 2018 | 11:35 am
Forex Blog Articles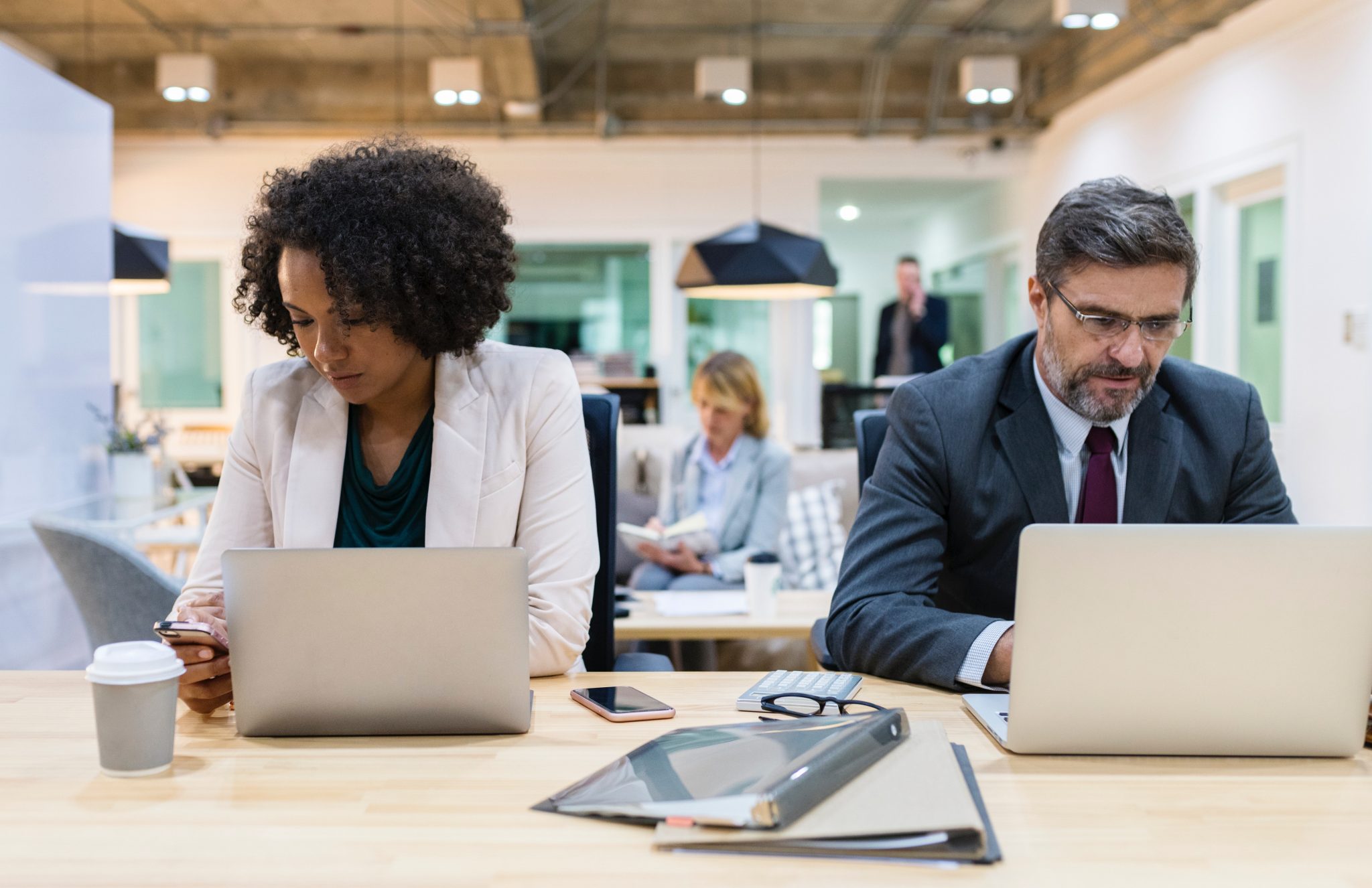 Forex trading is a complex field. When people think about trading firms, the only thing that comes to their mind is people yelling all over the exchange floor, ticker symbols around the room, people sitting on long desks, and Wall Street mayhem. A lot of people have dreams of making it as a forex trader, but getting into the industry isn't easy. There are a lot of things you must consider because there are different types of trading firms offering jobs.
If you are thinking about a career in forex trading, then you have come to the right place. I am going to be discussing the intricate nature of trading, and everything else. Making it as a trader is hard work but it is extremely rewarding at the same time because there are so many different things that you must complete to make it as a trader. You need dedication, commitment, and must make all the right moves to make it in the incredibly competitive forex trading industry.
learn whether trading or portfolio management is a good fit for you
Before we begin, we must first look at the reasons why you should look into becoming a trader. The following questions will help you learn whether trading or portfolio management is a good fit for you:
Are you looking to make more money than you could possibly count?
Do you have the mental capacity to withstand the intense pressure of trading?
What do you enjoy the most about trading?
These questions are important to answer because they help you learn whether you enjoy the trading business and if you belong at a trading desk. If you see yourself working in trading/portfolio management in the foreseeable future, then you must have knowledge about the following:
The different types of trading firms
The types of jobs you will find within them
Managing your expectations
The world of trading revolves around investment, and there are so many different opportunities available in this world, such as:
Hedge funds
Commodity trading advisors
Energy marketers
True proprietary trading shops
Commercial hedgers
Due to the vast array of opportunities available in trading/portfolio management, a lot of people with interest in pursuing this as a career tend to be confused about where they should begin from. I am going to detail the types of trading firms below, along with the trading jobs they offer, starting with:
Trading For A Hedge Fund
If you want to make a trading career, your best bet is to work at hedge funds. They are well-funded and are found in abundance. I have worked at numerous hedge funds in the United States, and most of the traders there have had previous experience in investment banks. The portfolio managers started their careers as analysts and then shifted to hedge funds, where they worked under the supervision of a portfolio manager.
They would eventually graduate to manage their own portfolio with an initial allocation of $20mm, but not all analysts were given the chance to move up. Working in hedge funds is ideal for those people who prefer structure and want to work in a corporate environment. Hedge funds are also registered with the SEC and must file for exemptions with the CFTC when trading.
Working For A Prop Trading Firm
It is rare to find 100% legitimate proprietary trading firms because most of them operate in grey areas when it comes to compliance. This is mainly because most of the firms that should be registered CPOs are not. The bigger the firm, the harder it becomes for them to prove themselves. Proprietary trading firms make money from one source, and they can trade without any restrictions. There are plenty of proprietary trading firms, and you can get a job easily like at a hedge fund.
You will start off by learning under someone if you don't have any portfolio management or trading experience. Proprietary trading firms also specialize in their own methodology and are always on the lookout for talent that can work with them. Your college degree doesn't matter, because it isn't indicative of where you end up in your life. You can have a degree in computer science or biology and still make it as a portfolio manager working at a proprietary trading firm.
Commodity Trading Advisors and Commodity Pool Operators
Commodity Trading Advisors (CTAs) and Commodity Pool Operators (CPO) are an interesting breed. The biggest difference between them is that the CTAs must operate under a power of attorney. So, you wouldn't have any direct contact with a CTA if you're an investor, but you will deal with your account at a CPO/hedge fund or broker.
CPOs can take money but have two options for account productivity:
Hire other CPOs\CTAs to do it for them
Trade it themselves
Commodity Pool Operators is technically a fund of funds for CTAs. Most CPOs tend to accrue more overhead every year in accounting costs and compliance because they take money directly from investors. Finding a CTA is easy because there are several large firms out there. You can also find them from CTA databases, and from regulatory databases.
Energy Marketing
Energy marketing is something you may not have heard a lot about because it is a code for energy trading. The term energy marketing means trading energy and is also referred to as energy prop trading. In energy trading, you buy gas and electricity at low costs, and then sell them at higher rates. There are a lot of businesses that engage in energy trading, and most of them are in major transport hubs. A lot of energy companies also have their own trading desks, but the industry is unconventional when it comes to the finance side.
Treasury and Other Non-Speculative Functions
If you have an operationally wired brain, then you should consider treasury positions for big corporations, or trader positions for hedging purposes. All companies with headquarters outside of the United States require hedge currency exposure, which includes manufacturers and retail products. This job involves a lot of problem-solving, and anyone that is up for that will find it to be a beneficial career.
Brokers/investing banks
There are a lot of trading jobs available at investment banks and brokers, with roles depending on various functions that depend on the asset class. You can easily find yourself working at an investment bank or at a broker, and the job would primarily involve maintaining, loading and unloading, and inventory of financial products.
"Non-Bonafide" Type of Businesses That Pose Extremely High Risk
One of the most important things you must learn about the forex trading industry is that any firm that wants you to pay them for anything is only going to waste your time and energy. I have experienced that myself and have learned that these online businesses aren't worth it. Most of these businesses don't even stick around for a couple of months, so there is no point in working with them.
Assembling Your List and Closing Things Up
If you want to make a career in forex trading/portfolio management, you will find a lot of firms that will give you the chance to build your career with them. The best course of action is to work with a headhunter, who will work for your best interests, and help you get the desired position. You should make a list of the different trading firms out there, and periodically check their career sections. If you like what you see, then don't hesitate and apply for a position immediately.
You shouldn't ever give up on your dreams, and always have faith and confidence in your ability as a trader/portfolio manager. If you want to be successful in forex trading, then you must be willing to take risks, but without being arrogant or snobby. Maintaining a positive and resourceful attitude will help you pass the interview at trading firms and start your career as a forex trader.
Photo by rawpixel
WE FUND FOREX TRADERS!
The5%ers let you trade the company's capital, You get to take 50% of the profit, we cover the losses. Get your trading evaluated and become a Forex funded account trader.
Get Your Forex Funded Trading Account