Trading Strategy
How to Predict Head and Shoulders Pattern Before the Price Completes It
September 23, 2020 | 3:02 am | The 5%ers' Blog > Trading Strategy
September 23, 2020 | 3:02 am
The 5%ers' Blog > Trading Strategy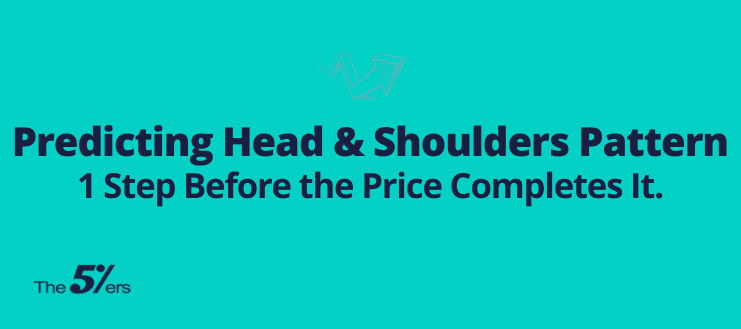 Predicting the Head and Shoulders Pattern Provides us a Better Risk-Reward Potential
Welcome to The 5%ers forex trading strategy video! This video will demonstrate how to predict the head and shoulders pattern one step before the price completes it.
What defines an uptrend is that the price creates a higher low every time, and then the price creates a low that is almost at the same level as the previous low, with a small difference of a few pips. The price digs deep and achieves the same level as the previous low. This gives us a signal that something is about to change, that there is a chance that the momentum is about to change soon. 
When the price reaches the level which is the same as the previous low we can already see the left shoulder and the head. From now on we just need to wait and see the price rise up and hope it rises up. If the price continues to go down we should look for a sell position at the same level, or about the same level as the left shoulder. Usually when it's a symmetrical head and shoulders pattern then the price is accurate with its reactions.
A good reason to sell at the right shoulder is that we are predicting that the price will react to the supply and it will complete the head and shoulders pattern and we are in the position one step before the pattern is complete.
What we usually learn with head and shoulders patterns is to wait until the price breaks-out the neckline and then look for the sell position, but here we learn how to logically predict the pattern and get in the position one step before. 
The advantage is that we are in this position one step before, and that lets us risk less if we put the stop loss a bit above the supply which makes the profit potential is higher.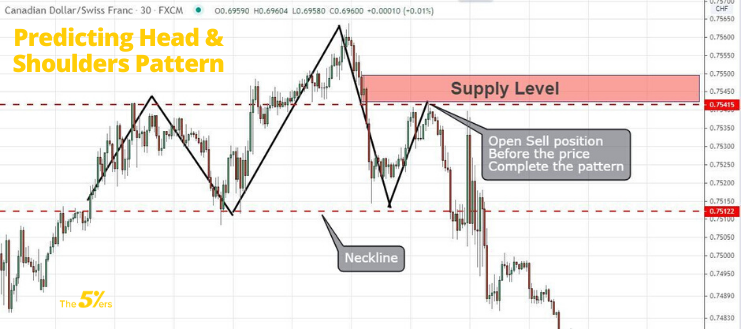 Example of Head and Shoulder Patterns
Head & Shoulders 4H Chart USDCAD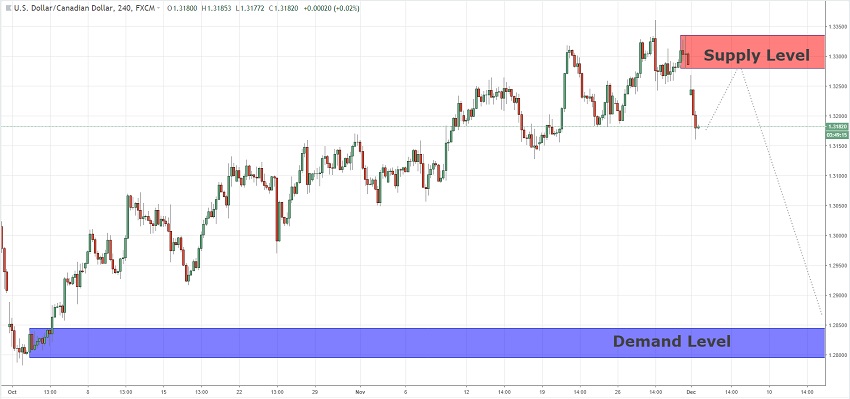 SPX500 Head And Shoulder Pattern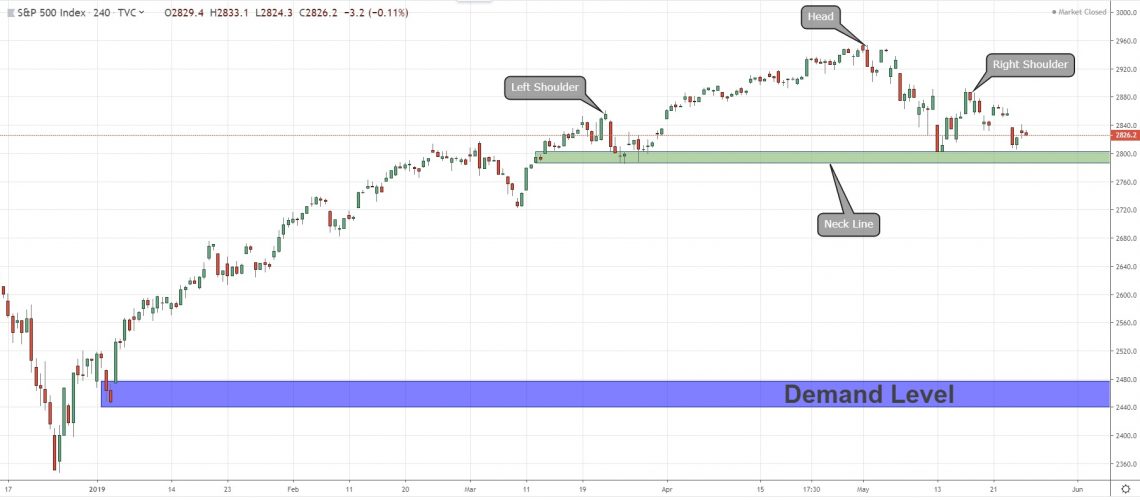 GOLD Head & Shoulders Pattern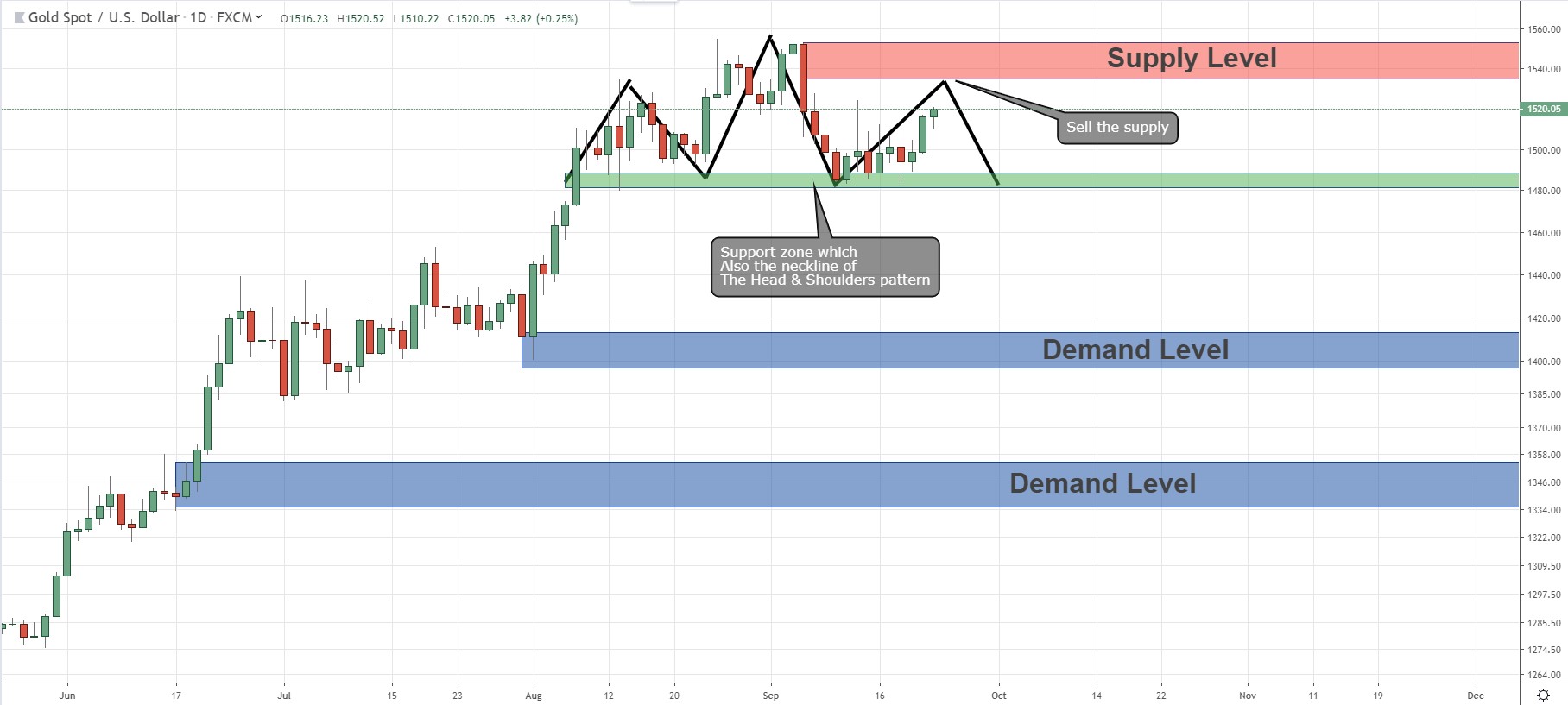 WE FUND FOREX TRADERS!
The5%ers let you trade the company's capital, You get to take 50% of the profit, we cover the losses. Get your trading evaluated and become a Forex funded account trader.
Get Your Forex Funded Trading Account