Interviews With Traders
Our New Funded Trader Andrew.K. Believe That Patience Is The Most Important Charateristic For Forex Traders
April 27, 2019 | 12:47 pm | Interviews With Traders
April 27, 2019 | 12:47 pm
Interviews With Traders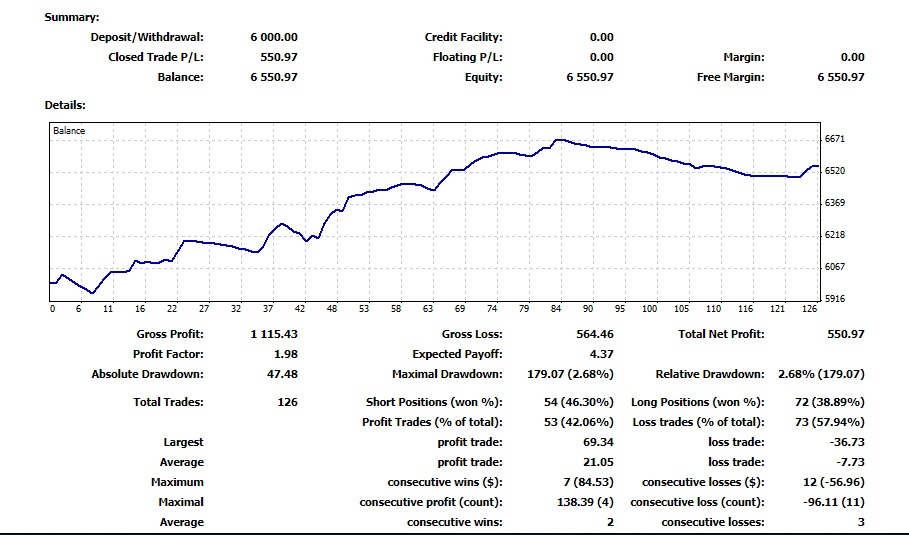 Andrew.K. testify himself he is a swing trader who looks for breakout and reversal mainly, he is definitely managing his risk in a professional way, he is trading with great patience, Holding profitable positions for long terms and cut his losses quickly, since he just pass The5ers evaluation, he now become a funded trader and the fund provides him now with a New 24K funded account. his next mission is to achieve 10% of profit and his funded account doubled to 48K, The5ers team wish him great success. here are the interview and the trading statistic of Andrew.K.
Name: Andrew Kyriakides
Age: 19
Country: England
Please describe your trading journey. How long are you trading? when you become consistent? what made the change for you?
I have been trading for around 2 years, however, I was trading with a demo account until I could make a consistent profit. I blew so many accounts during my first couple of months of trading, but I knew there was a way of making some good money in trading so I was determined to learn about trading. About a year ago when I was 18 I consumed a lot of information on trading methods and I began to make a consistent profit especially after learning about the daily, weekly zones where there are areas of price action sensitivity. So after that, I was determined to start using real money to start trading with and I never had the funds to do so. I waited until I started University so I can start trading in peace in my accommodation with real money. On my induction week, I overheard someone's conversation talking about trading in the Forex market. I immediately this person who introduced me to another person who has been trading the forex market for 10 years or so and we started talking about trading and all that fun stuff. He then told me about The5%ers and what they offered. it immediately sparked my interest so I did my research on The5%ers as I never heard of this concept of a proprietary trading firm. Long and behold I applied to their evaluation plan and here I am today.
How were you introduced to trading?
I grew an interest in the financial market when I was 17 ever since I came across a chart with candles and pressing random buttons and banking around £2,000 by luck. Obviously, it was a demo account, but I did stumble across trading myself and from then on I was determined to learn more about this market.
Describe your trading plan.
I would say I am a swing trader and when I am trading I look for breakouts and reversals mainly. but I will tap into the market whenever I feel like there is an opportunity to catch some pips. I use support and resistance zones as well as trend lines accompanied by 2 EMA's. And I usually trade with higher time-frames such as weekly and daily, occasionally I will use the hourly and 4 hour charts but daily and weekly are the main time-frames. I will use buy/sell limit or stop to help me get into a reversal trade when I know I may not be available to trade at the time and they have saved me a lot.
Tell us about your trading routine.
Since I am a university student I trade in the mornings so it starts my day with something productive I spend no more than 45 min analyzing the market. I do track my trades every now and then during my day. I don't trade every day and sometimes I trade on Sunday evenings when the market opens.
How do you manage risk in your trading? Do you have a risk management technique you can explain?
When I am analyzing the market I am looking for a trade that will give me a risk to reward ratio of 3:1 or more. I will never use less than a 2:1 risk to reward ratio as when the next time I lose a trade I would still be in profit.
What was your biggest challenge in trading, and how had you overcome this?
I think the biggest challenge that I have had when trading was finding a strategy that matched my personality and how I worked. I knew that I could not stand looking at a screen for the whole day and I knew I wouldn't be satisfied if I had 1 trade on one currency pair for the week so I had to find a strategy that will get me in multiple trades and not be on my computer screen for so long because begins to hurt my eyes.
What was the key moment of your trading career?
At one point of my trading career, I was trading oil contracts on a demo account and I maxed out how many contracts I placed in each trade with no stop-loss and take-profit (yes I know it's very bad). However, I managed to change £40,000 into £120,000+ within a week with each of my trades hitting at least £20,000 in profit. I did this with no technical or fundamental analysis but just by simply predicting whether the market will go up or down. Long and behold I lost all the money I had in the account overnight by holding a losing trade hoping that it will reverse. I was really gutted this had happened but it changed the way I trade up until this day. Because of that event, I'm always making sure I have a really well-placed stop-loss and calculating my risk: reward ratio and making sure I am getting into trades with a likely chance of it being a winner.


In your opinion, what are the most important characteristics for maintaining a steady trading Career?
In my opinion, I believe patience is a key characteristic and probably the most important characteristic because you can exit a losing trade only for it to retest the key support or resistance level and then shoot off to your take-profit if you had held that trade. Also in the longevity of trading. Trading is not a get rich quick scheme but you can make a lot of money quickly. If you have profit targets at the end of the year you should be patient in reaching them it may take longer than a year but you will eventually hit that target especially if you are consistent and patient.
What it the most important trading mental aspect, and how do you apply it in your routine?
I believe the most important mental aspect of trading for me was not stressing about losses. I know I'm going to make losses during my trading career, I may take big losses or many small losses. What I learned is that losing money is part of the game its about the quality of your winners that determines whether you will be in profit or break even after your losses. This doesn't mean that I make a trade and expect to a 50/50 chance of winning or losing I do my analysis and make sure that my trades have a higher chance of winning and giving me a nice profit.
What is your strategy to successfully pass the5%ers evaluation account?
I used the same strategy that I've been using for a year now with the weekly zones and daily zones and trading reversals and breakouts. When placing the trades for each trade I was only allowed to risk 1.5% I stayed away from that most of the time and risked 0.5% per trade which allowed me to still be in profit. And I was just consistent with it. There wasn't one day in which I placed a trade without calculating that I should 0.5% in that trade.
Please share your recommendations with online resources that were significant to your development path. Name and links are appreciated.
All the information that I have used to learn about trading I have found on YouTube just by searching from the basics to the advanced and a few blogs that I read. I used this website to help me calculate how much I want to risk on that specific trade: https://www.myfxbook.com/en/forex-calculators/position-size
Please write anything you think is important but was not asked.
If I was going to give advice to anyone who has an interest in trading it would be to make sure that you are constantly learning. this could be additional indicators you could add to your chart or learning about using candles. I feel like even if you have been consistent for the past 10 months or so you may learn something new about the market that you never knew even if you have been trading for 5 or 10 years. I also believe that you can always make your strategy better or execution in the market better by strengthening your knowledge. Even if you think you know it all because there is a high chance you don't.
If you want to receive an invitation to our weekly forex analysis live webinars, trading ideas, trading strategy, and high-quality forex articles, sign up for our Newsletter.
Subscribe to our youtube channel.
Click here to check how to get qualified.
Click here to check our funding programs.
WE FUND FOREX TRADERS!
The5%ers let you trade the company's capital, You get to take 50% of the profit, we cover the losses. Get your trading evaluated and become a Forex funded account trader.
Get Your Forex Funded Trading Account