Forex Blog Articles
The Best Trading Platform for Small Accounts
December 31, 2019 | 9:10 am | Forex Blog Articles
December 31, 2019 | 9:10 am
Forex Blog Articles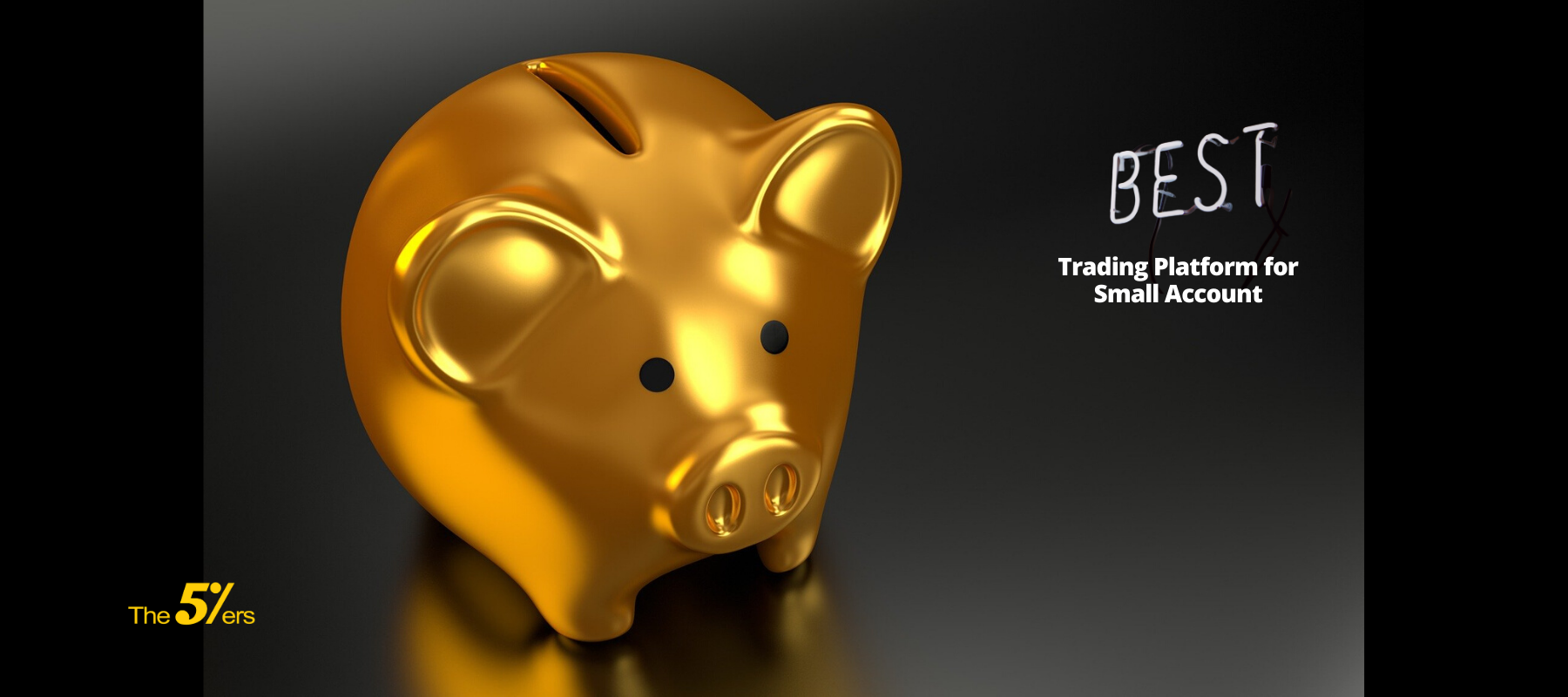 The best trading platform for small accounts – the bulk of the more than US$5 trillion that are traded daily on the forex market is done by gigantic institutions. These behemoth banks and hedge funds trade incredibly high volumes and have access to the most up to date and relevant information as well as the advanced technology.
This leg up gives these big players a natural advantage at setting prices and influencing price movements in the forex market. This is why trading a small account in such a market setting can feel intimidating.
In this article, we explain the best trading platform for small accounts.
The Problem with Trading a Small Account
 Navigating in the wake of big players influencing price action, traders on small accounts don't have the power to move the market. More often than not, they can only react to market movements.
While this may seem like a huge disadvantage, the reality is that for savvy traders who study and are quickly able to respond to price patterns and price actions, a small account can quickly and exponentially grow into a sizable bottom line. 
When you trade with a small account, there are two major issues.
One – the ability to make a profit with a small account is limited, so traders try to leverage themselves or take risks.
Which leads to the second issue, which is the ability to lose the account quickly.
Why a Forex Remote Proprietary Firm is the Best Platform for Small Accounts
There are a few ways to trade with a small account, but the best way to do this is with a forex remote proprietary firm.
let's break down the reasons why a forex remote proprietary firm is the best trading platform for small accounts:
Capital
Perhaps the biggest benefit when you have a small account with a remote proprietary firm is the capital.
When you trade with a remote prop forex firm, all of the capital comes from the firm.
Traders trading for the firm won't ever risk their own money and therefore always trade risk-free.
Trading Supervision
In quality prop trading firms, professionalism is always emphasized in the trading environment.
This is done by setting up and maintaining a solid risk management framework to help traders work safer and have better and more responsible trading behavior.
Low-cost Entry
Compared to self-trading accounts with a retail broker, the entry cost to be evaluated for a remote prop fund is just a fraction of the account given by the fund.
This is in contrast to the setup with a broker where you have to put in all of the trading margins from your own resources. With the prop fund, the whole cost should not exceed 5% of the entry-level account size
Structured trading plan and risk management framework
.
These two elements are the fundamental keys that most traders are lacking.
That's why the prop fund provides determined risk parameters. Professional traders should always trade within the boundaries of defined risk management and have a solid trade execution plan.
Trade multiple platforms
.
Trading for remote prop firms also allows you to participate in more trading venues.
You don't really have to stop trading your own funded trading account and you can trade with other programs as well.
You are not limited to give your services to only one prop firm, and you can integrate the flexible trading hours with other work professions as you wish.


The5ers' Advantages for Small Accounts
Of all the forex remote proprietary firms, The5%ers offers a unique program with quite a few benefits:
Affordability
The5%ers offers one of the lowest participation fees in the industry.
Support
Fast and efficient human support every time you need it.
The5%ers support team is backing you up with any support you need via telephone, live chat, email or form submitting.
Real money evaluation
The moment you register for one of our programs, you'll be trading with real money. So if you succeeded and you passed our evaluation test, congratulations, you've already made money in our program.
The simplest funded trading account you will ever find
Anyone can get funded and trade real money from stage one.
Continuous education
Beyond the support you receive whenever you need it, each week the5ers present trading ideas to its traders and publish a market webinar review on the5ers youtube channel.
2x growth
Double your account every time you hit a 10% growth in your account
On-time fee
After you pay the initial fee for evaluation, there are no further costs ever.
No subscription fee, No fine print, no hidden costs, and terms.
Best trading platform for small account  – Conclusion
In this article, we explained why we think a remote proprietary firm is the best platform to trade if you have a small account.
Whether you're a savvy trader looking to diversify your portfolio or you're a newcomer with a special knack for the markets, trading a small account with the5%ers can be lucrative, rewarding, educational and fulfilling.
Helped by our professional knowledge and guidance, we encourage and empower small accounts to grow well beyond their initial size. Once you're part of the team, our support will ensure you're at your very best every time you step into the forex market.
If you want to receive an invitation to our weekly forex analysis live webinars.
Sign up for our Newsletter.
Subscribe to our youtube channel
Click here to learn how to get qualified
Click here to check our funding programs
WE FUND FOREX TRADERS!
The5%ers let you trade the company's capital, You get to take 50% of the profit, we cover the losses. Get your trading evaluated and become a Forex funded account trader.
Get Your Forex Funded Trading Account